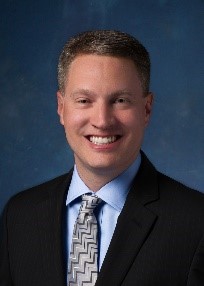 Taipei, Taiwan (April 2019) – ATP Electronics, the leading manufacturer of "Industrial Only" memory and storage solutions, names Mike McClimans as Vice President of Sales for North America. Mike will oversee the leadership of the ATP North American sales team and manage the continued growth of long-term customer relationships.
Mike joins ATP with 20 years of experience in the memory and semiconductor industries, including key positions at Intel, Micron, SMART Modular Technologies, and most recently Samsung. "Mike has a proven track record and strong reputation both on the customer side as well as product side," said Jeff Hsieh, Sr. Vice President of ATP. "We are excited to have him aboard to help push our team and ATP to the next level!"
"I am delighted to join the ATP family. With everyone's support, I am confident that we can make ATP the definitive choice for industrial only memory and storage solutions in North America," said Mr. McClimans. "There is still so much potential to grow the business here and I hope to make great strides in tapping that potential." Mike holds a Bachelor of Science degree in Electrical Engineering from Iowa State University as well as an MBA from University of California, Davis.
Mike joins concurrent VP of Sales Bill Lane in leading the US team to further strengthen ATP's leadership in the North American market.
Bill will focus on directing sales for the East Coast.
For inquiries, please contact ATP regional sales, distributors, or send an email to info[at]atpinc.com.
Media Contact: Kelly Lin (kellylin[at]tw.atpinc.com)
==========
About ATP
ATP Electronics is the leading provider of "Industrial Only "high-performance, high-quality and high-endurance NAND flash products and DRAM modules. With over 25 years of manufacturing expertise, ATP ensures that all its products are designed and built to accomplish mission-critical tasks in industrial/automation, telecom, medical, automotive, and enterprise computing applications where high levels of technical proficiency, manufacturing quality, and wide operating temperature ranges are required. ATP is a certified Eco/Green partner of tier one OEMs and all ATP products are fully RoHS and China RoHS compliant. A true manufacturer, ATP manages every stage of the manufacturing process to ensure quality and product longevity, offering in-house design, testing, and tuning from component to product level. ATP supply chain support includes controlled/fixed BOMs and long-term product life cycles. For more information on ATP Electronics, please visit www.atpinc.com or contact us at Info[at]atpinc.com.