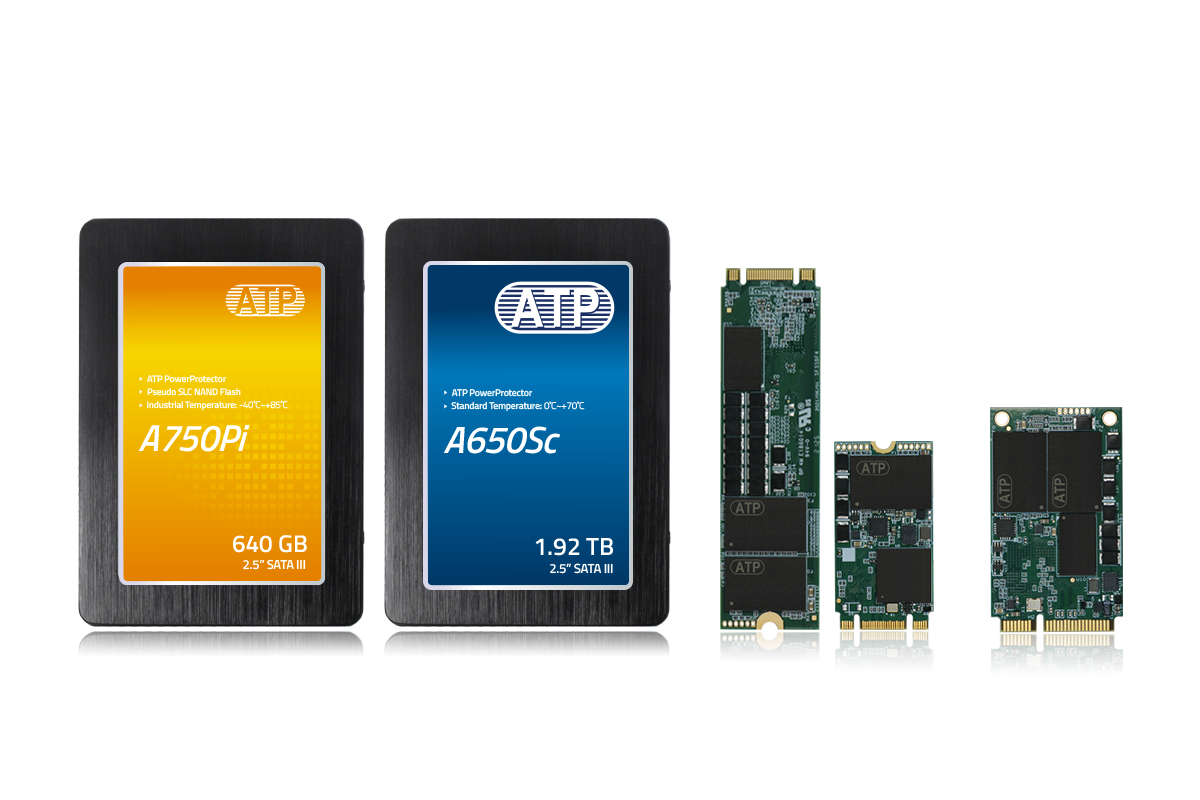 In the early days of NAND flash storage, triple-level cell (TLC) flash was generally regarded as best suited for read-heavy workloads, with its endurance and reliability ratings falling behind those of single-level cell (SLC) and multi-level cell (MLC) flash. By storing three bits per cell, TLC offered bigger storage capacities, hence lower cost per bit, but it also came with reliability issues and shorter endurance.
The advent of 3D NAND technology allowed for more relaxed lithography and broke planar NAND limitations. By stacking cells vertically, 3D NAND flash increased drive reliability and endurance.
Can 3D TLC finally measure up to the demands of industrial applications while also providing ample capacities needed for surging data volumes?
The Good News: ATP Bridges the SLC/MLC-TLC Gap
Industrial applications typically look to SLC flash for its reliability but since it stores only 1 bit per cell, it is usually offered in lower capacities and are very expensive. MLC provides a compromise, storing 2 bits per cell, but is still pricier than TLC.
Last year, ATP Electronics introduced its A700Pi/E700Pi Series serial ATA (SATA) SSDs based on 3D TLC configured as pseudo SLC (pSLC). These SSDs feature customizable endurance and use advanced controller and firmware technologies to make sure that the offerings meet and even exceed the endurance requirements of demanding applications. These embedded SSDs offer excellent balance between SLC/MLC and TLC. They optimize the total cost of ownership (TCO) with superior performance, durability and reliability at ample capacities and more accessible price points. By storing only one bit per cell instead of three, TLC capacity is reduced, but general endurance is extended to 10X of the same TLC products.
The Better News: ATP's New 3D TLC SSDs Get Even Better
This year, ATP breaks new ground with its new 3D TLC-based SATA SSDs. Manufactured using a new die package, the A650Si/A650Sc Series embedded SSDs in native TLC mode deliver 66% better endurance to reach near-MLC endurance. The A750Pi Series embedded SSDs in pSLC mode deliver 50% better endurance,matching that of SLC.
The following tables and graphs provide details on endurance based on terabytes written (TBW) in sequential write.
pSLC TBW in Sequential Write: A750Pi vs. Other Pseudo SLC Drives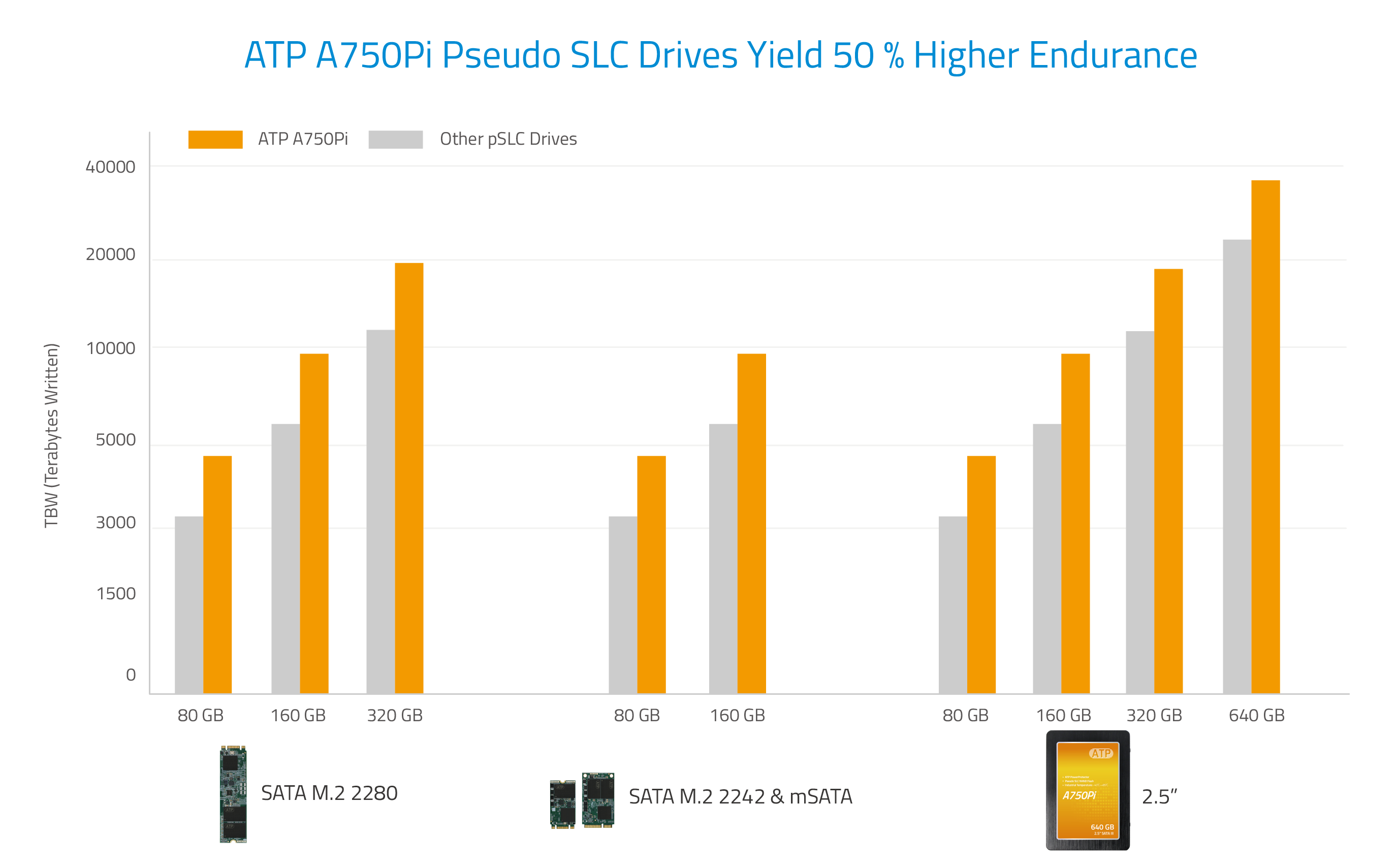 Native TLC TBW in Sequential Write: A650Si/Sc vs. Other TLC Drives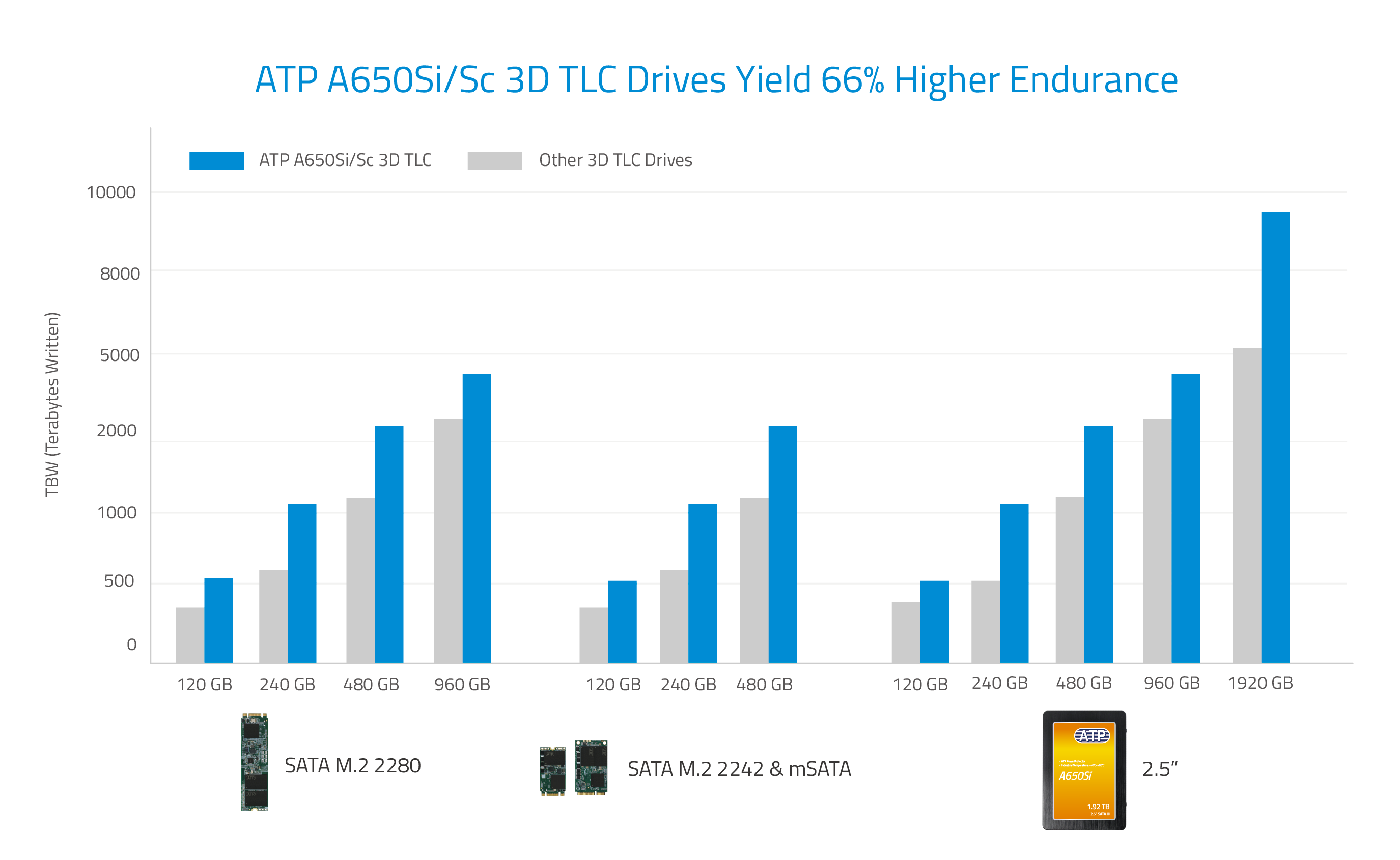 How We Did It
Reliability Testing and Validation: Setting ATP SSDs a Cut Above the Rest
Reliability testing is an important cornerstone in the ATP manufacturing process. Our embedded SATA SSDs go through standard as well as customizable testing depending on customer requests and application-specific requirements.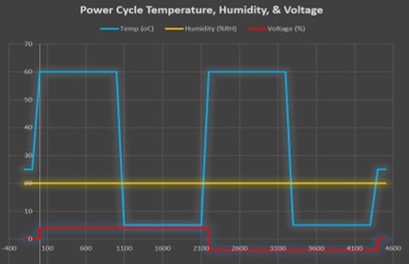 Sample graph of temperature, humidity, and voltage in a Power Cycling test
End-of-Life Validation Test: Ensures reliability, endurance and retention from 0% to 100% and beyond EOL. ATP's EOL Validation Test includes:
PCB Assembly Solderability Validation makes sure that components on the printed circuit board assembly (PCBA) are effectively bonded to form reliable mechanical and electrical connections.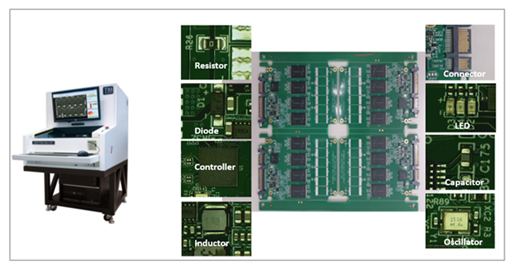 PCB items checked during the PCBA Solderability Validation Test
Reliability Demonstration Test (RDT) validates the mean time between failures (MTBF) rating of the drive through actual drive-level testing instead of relying on reliability prediction systems.
Breakthrough MCU Design for Enhanced Power Management and PLP Capabilities
The latest A750Pi/A650Si Series SATA SSDs feature a new design of the power loss protection (PLP) array, which utilizes a new power management IC (PMIC) and new firmware-programmable MCU (microcontroller unit). The new MCU design allows the PLP array to perform intelligently in various temperatures, power glitches and charge states.
Other Features
Advanced Low Density Parity Check error correcting engine (LDPC ECC) provides superior error detection and correction.
End-to-End Data Path Protection prevents unauthorized access to data while it is being transferred from one storage device to another
Industrial Operating Temperature support ensures reliable operation in extreme environments from -40°C to 85°C.
Self-Encrypting Drive (SED) Features, such as automatic encryption/decryption of data written to and read from the SSD, as well as AES-256 encryption and Opal TCG 2.0-compliant security are available by project request.
Do You Want to Know More?
For more information on ATP's new 3D TLC-based embedded SSDs, visit the ATP website or contact an ATP Representative. Customization options are also available by project request. ATP can custom-configure storage solutions according to your unique requirements, application-specific needs, or use cases.