Transportation has gone a long way since Leonardo da Vinci invented the self-propelled cart in the 15th century, which became the forerunner of the modern automobile. Today's vehicles are no longer just means to arrive at a certain destination but have transformed into hubs of information, entertainment and communication.
Many vehicles can now perform certain functions autonomously as automotive innovations drive unprecedented levels of connectivity and automation. In a few more years, vehicles will run with little to no human intervention. At the heart of these spectacular capabilities are colossal amounts of data from numerous sensors that monitor and perceive what is happening inside and outside the car.
Self-driving cars, for example, generate about 4 TB of data daily in just an hour and a half of driving. Technologies such as advanced driver assistance systems (ADAS) and driver monitoring systems (DMS) encompass a wide range of solutions that enable vehicular intelligence for making instant decisions based on situational understanding to ensure driving comfort and safety by drastically reducing accidents resulting from human error.

独特挑战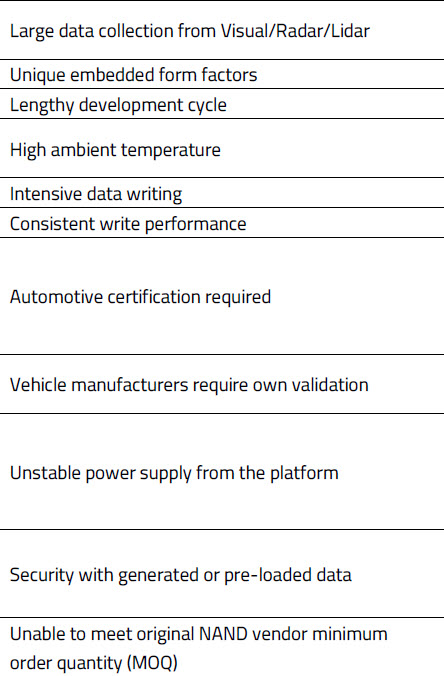 解决方案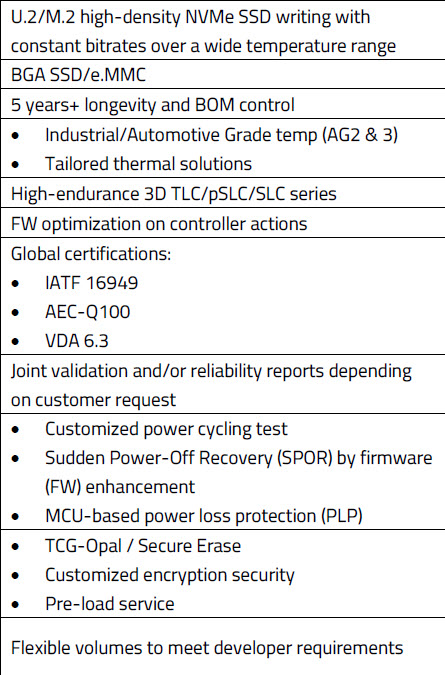 ​
In-vehicle infotainment systems often require customization support from experienced flash storage solution providers. Challenges in operating temperatures, life cycle and write endurance cause IVI makers to demand joint validation throughout the flash product manufacturing cycle, power cycling tests, or unique content preload service.
ATP is one of the few NAND flash storage manufacturers experienced in providing all solutions to globally renowned car makers, meeting their unique reliability and longevity challenges.

独特挑战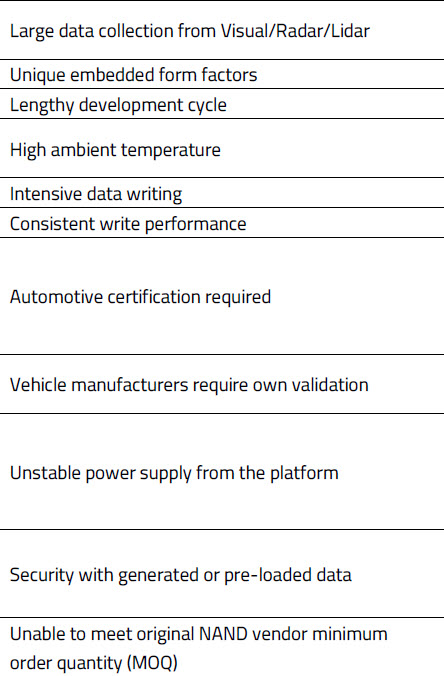 解决方案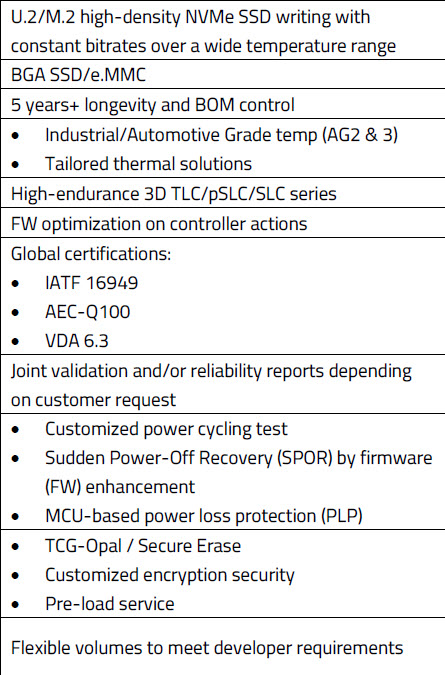 ​
In the race to develop future-generation automobiles, car makers have been acquiring extensive data from field-deployed vehicles. Mega data is the key to winning the race. In-vehicle data logging in any terrain under any weather condition is a constant challenge.
Data loggers therefore require high-density flash storage with wide temperature support, supporting steady and constant write performance rather than peak performance even at extreme temperatures, and encryption security. ATP can meet all the above requirements and even caters unique form factors that come from different data logger chassis designs.

独特挑战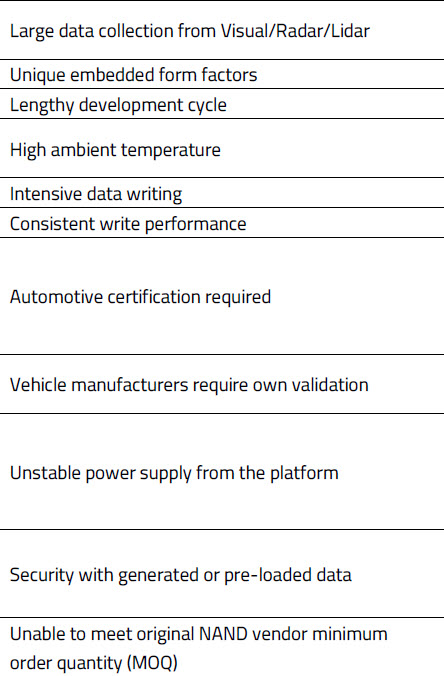 解决方案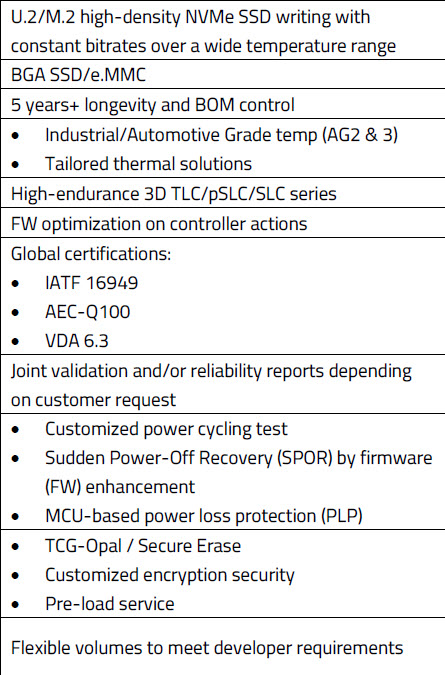 ​
Electric vehicle (EV) charging stations have been increasing at an amazing pace to keep up with surging EV adoption rates. While the industry is still shaping up in terms of architectural or service standards, one certain challenge is the need for remote EV infrastructure management that requires industrial grade gateways in different hierarchies. ATP offers industrial grade flash storage in modules, 16x20mm 291 ball-grid array (BGA) or e.MMC form factors, which ensure such edge nodes may be stationed unattended with ease.

解决方案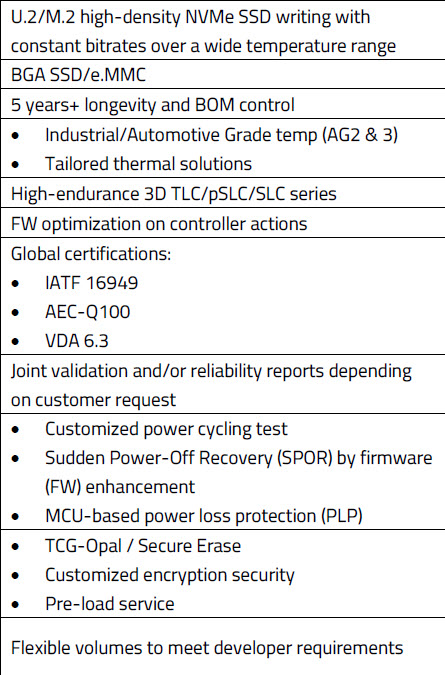 ​
The drive recorder industry has been evolving to multi-cameras structure, AI features, and increasing high-definition standards. ATP has been offering tailored flash cards for world-renowned drive recorder vendors for many years, so we know their challenges and demands. As the storage capacity doubles up, what remains unchanged is the demand for high endurance, low latency response time, steady write performance, wide operating temperature support, and reliability under irregular power on/off conditions, shock, and card insertion-related damage. ATP answers all the above and beyond, offering extra services, such as customized testing and joint validation.

解决方案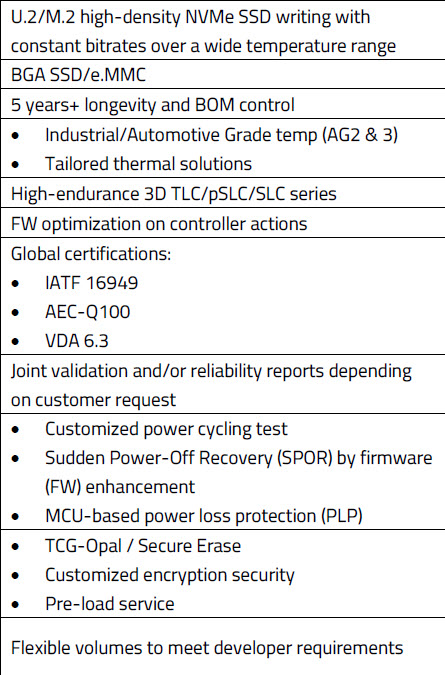 ​
特色技术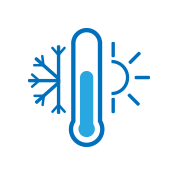 工业温度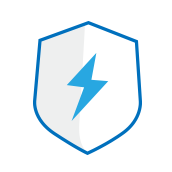 电源保护器
这种基于硬件的电源故障保护功能可通过确保完成最后的读/写/擦除命令并将数据安全地存储在非易失性闪存中,来防止发生断电事件期间的数据丢失。精选的NVMe模块和SATA SSD具有基于微控制器(MCU)的新设计,允许PLP阵列在各种温度,电源故障和充电状态下智能运行,以保护设备和数据。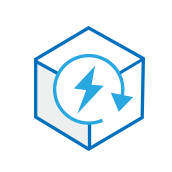 突然断电恢复 (SPOR)
基于断电恢复(SPOR)固件的断电保护功能可有效保护断电前写入设备的数据。主机从设备接收到写操作已成功完成的信号后,即使突然断电,新写入的数据和先前写入的数据也会受到保护。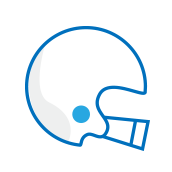 防震BGA封装
ATP e.MMC采用153球细间距球栅阵列(FBGA)封装,并直接焊接到印刷电路板上,即使在艰苦的操作过程中,也能抗振动,从而获得可靠的性能。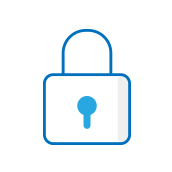 TCG Opal 2.0
TCG Opal安全子系统类(SSC)2.0在ATP的M.2 NVMe SSD上受支持,它是一套用于自加密驱动器的规范,这些规范提供了一种层次结构的安全管理标准,以保护数据免遭盗窃和篡改。 安全功能包括基于硬件的数据加密,预启动身份验证(PBA)和AES-128 / 256数据加密,以保护静态数据的机密性。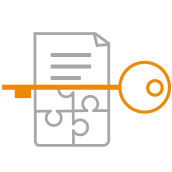 安全加密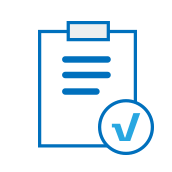 完整的驱动测试
对于NAND闪存产品,整个驱动器(包括固件,用户区和备用区)都经过了全面测试,以确保没有坏块。DRAM产品还经过全面测试,涵盖PHY和控制器,包括元/映射和数据缓存区域。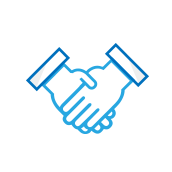 联合验证
ATP与客户端提供的主机设备和系统进行兼容性/功能测试,以主动检测并最小化生产测试中未发现的故障,从而提高整体质量。
建议产品
DDR4
类别
RDIMM
ECC UDIMM
Non-ECC UDIMM
ECC SO-DIMM
Non-ECC SO-DIMM
Mini-RDIMM
Mini-UDIMM
存储量
4 GB to 128 GB
4 GB to 32 GB
4 GB to 32 GB
4 GB to 32 GB
4 GB to 32 GB
4 GB to 16 GB
4 GB to 16 GB
速度 (MT/s)
3200
3200
3200
3200
3200
2400
2400
PCB高度
Low profile / VLP / ULP
Low profile / VLP / ULP
Low profile / VLP / ULP
Low profile
Low profile
Low profile / VLP / ULP
Low profile / VLP / ULP
Operating Temperature
0°C to 85°C / -40°C to 95°C
0°C to 85°C / -40°C to 85°C
0°C to 85°C / -40°C to 85°C
0°C to 85°C / -40°C to 85°C
0°C to 85°C / -40°C to 85°C
0°C to 85°C / -40°C to 85°C
0°C to 85°C / -40°C to 85°C
下载附件
ATP High-Capacity M.2 NVMe product flyer

ATP U.2 product flyer

ATP NVMe HSBGA product flyer

ATP_All-Terrain Automotive Storage Solutions for the Road Ahead

ATP SD card product flyer

ATP micoSD card product flyer
---
不确定产品方案?
与我们的存储产品专家讨论
了解更多
联系我们