Managing the obsolescence of key components is a constant challenge, especially in embedded applications where systems are expected to operate reliably for as long as possible in order to reduce qualification and design costs, and to derive the best value out of the total cost of ownership (TCO). In a survey by Electronic Design and Source Today, component obsolescence is considered a "supply chain threat" as companies using the discontinued products have to search for the right replacements and even rework product designs.
Rapid technological advancements, planned limited product lifespans, or changes in business strategies are just some of the reasons for unexpected announcements of product end-of-life (EOL) from a manufacturer.
Strategic Longevity Control: ATP's Antidote to Obsolescence
ATP Electronics recognizes the challenges that come with such events and is committed to product longevity.
Complete Process Ownership
True ability to control longevity and quality requires that you own the process of building a product from basic building blocks to final assembly. ATP owns component level assembly from silicon wafer to finished SD/microSD/eMMC.
The figure below shows that compared with other module houses, ATP's quality journey begins from the memory and flash storage device's most basic components and building blocks: the integrated circuits or ICs. This goes all the way to mass production, demonstrating that ATP has complete control of its supply chains and all stages of the manufacturing process.

Figure 1. ATP's complete process ownership as a true manufacturer
Controlled Supply Chain: Ensuring Long-Term, Extended Support
ATP's strategic partnerships with top-tier silicon suppliers provide resiliency even in the face of chip-level EOL constraints or NAND/DRAM shortages. Long-term roadmap planning with customers, as well as longevity planning with suppliers ensures stable supply and flexibility. ATP also demonstrates its commitment to provide extended support for legacy products through its continuity programs and key partnership agreements, delivering products that exactly match other manufacturers' discontinued products in terms of design, firmware settings and specifications.
With ATP's proactive supply chain planning, sourcing strategies, and roadmap and capacity alignment several years ahead, customers can be assured of long product cycles, buffer inventories, and supply stability.

Figure 2. Supply stability and flexibility through strategic partnerships and sourcing
Supporting Engineering Services: Qualification and Joint Validation
From its world-class manufacturing facilities and global service centers, ATP leaves no stone unturned in providing engineering support services to meet application-specific needs and customization requirements.
ATP conducts compatibility and function tests with client-supplied host devices and systems to proactively detect and minimize failures that may not have been caught in production tests. A value-added service, joint validation service may include the following, depending on customer's request: software integration, function and performance enhancement, compatibility tests and additional tests such as power cycling tests, and signal measurements in a variety of use cases and system environments.

Figure 3. Sample test flow of an ATP Joint Validation project
The ATP Advantage
In the light of recent EOL announcements from other industrial SD/microSD and e.MMC manufacturers, ATP has expressed its readiness to provide support for related products.
3D TLC A1 Performance Class SD/microSD Cards.
With hefty capacities of up to 256 GB, these removable storage solutions meet the increasing storage needs of industrial and automotive applications. They offer portable convenience for backup, edge computing, event data recording, map navigation and more, without or without Internet connection. These cards can reach Android A1 application performance (SDA spec) and consume less power, making them suitable for small handheld devices with limited battery life.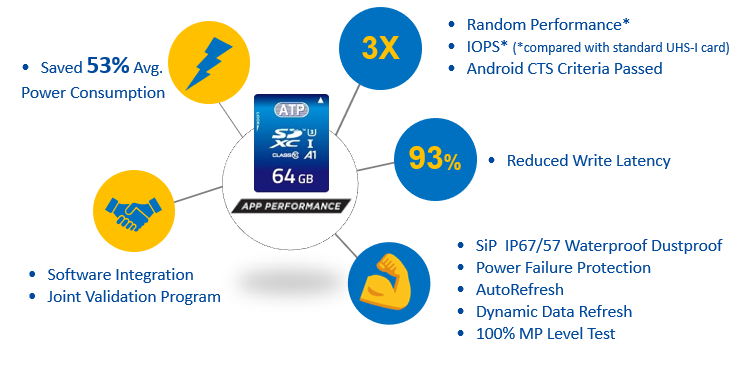 Figure 4. ATP A1 3D TLC memory cards features and benefits
Extreme Endurance e.MMC.
Despite its tiny size, which is smaller than a typical postage stamp, the ATP embedded multimedia card or e.MMC packs many premium features for industrial and automotive applications. The ATP e.MMC provides ultra-high endurance and trustworthy performance even under the most rigid operating scenarios.
As a soldered-down storage solution, it is resistant against shocks and vibrations. The compact package, ample capacity and low power consumption make the ATP e.MMC perfect for handling big data while taking up small space. It is available in industrial or AEC-Q100 automotive grade 3 operational temperature rating (40°C to 85°C) and extended industrial or AEC-Q100 automotive grade 2 (40°C to -105°C).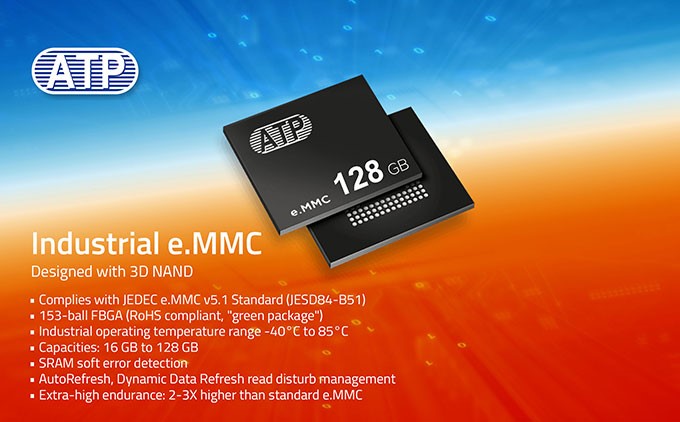 Figure 5. ATP Industrial e.MMC features and benefits
ATP has been leading in the manufacture of memory and storage solutions for nearly three decades, specializing in industrial and embedded segments that require uncompromising reliability, endurance and longevity.
For more information on ATP solutions and related services, as well as support information for other manufacturers' EOL memory and/or storage products, please contact please contact ATP regional sales, distributors, or send an email to Info@atpinc.com.