Era of Embedded Intelligence enables sensing and learning systems that generate huge amounts of data
Taipei, Taiwan (February 2019) – As data-driven technologies like machine learning and artificial intelligence (AI) continue to make headway into numerous applications, systems are increasingly becoming capable of sensing, perceiving and analyzing their environments and making judgments and decisions independently. Welcome to the Era of Embedded Intelligence.
ATP Electronics, a leading manufacturer of high-performance industrial only memory and storage solutions, showcases its most advanced offerings to empower embedded intelligence at Embedded World 2019 at Hall 1, Booth 1-561 of Nuremberg Exhibition Center in Germany from February 26 -28, 2019.
"From homes and cities to wearables, transportation, automotive, machinery and more, the embedded world is evolving like never before. Systems are transforming our everyday lives and business operations as they become more perceptive and autonomous," said ATP Vice President of Global Marketing Marco Mezger. "As the Era of Embedded Intelligence unfolds, ATP Electronics is privileged to be a major driving force of amazing and exciting innovations, meeting the growing memory and storage needs with our diverse range of industrial only solutions."
Embedded Storage: Empowering Embedded Intelligence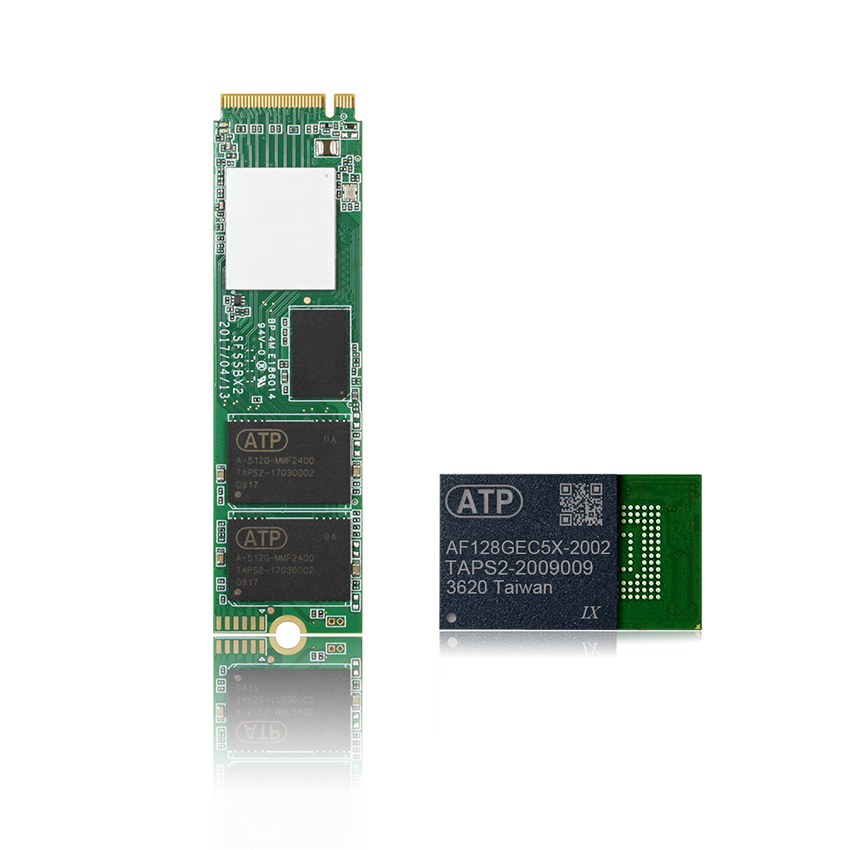 Whether they are detecting equipment defects, enhancing production processes or monitoring assets, intelligent systems need a lot of dependable storage that could last many years. ATP embedded solutions offer the uncompromising and sustained performance required by embedded systems operating non-stop in challenging environments. ATP embedded solutions last long and perform reliably to maximize investment. They are built to endure wide temperatures (-40°C to 85°C) and resist environmental hazards such as shock/vibration, water/humidity, dust and more. Spearheading the embedded range is the I-Temp M.2 NVMe™ solid state module, which is one of the first to attain industrial temperature rating, operating reliably even in extreme cold or hot environments. It features ATP Dynamic Thermal Throttling, which intelligently adjusts performance to cool the system and smartly reduce heat without dramatic declines in performance.
ATP's latest embedded offering, the e.MMC, is a soldered-down storage device compliant with JEDEC e.MMC v5.1 Standard (JESD84-B51). Geared for rigorous automotive applications such as in-vehicle infotainment, navigation and event data recording, the ATP e.MMC complies with automotive-specific standards such as AEC-Q100 Grade 3, Advanced Product Quality Planning (APQP) and Production Part Approval Process (PPAP). The ATP e.MMC is smaller than a typical postage stamp but packs a hefty 128 GB of 3D NAND flash in a 153-ball fine pitch ball grid array (FBGA) package. It features a special SRAM Soft Error Detection Mechanism to ensure data integrity at all times.
Completing ATP's embedded range are M.2 2242/2260/2280 SATA modules, mSATA, SlimSATA, 2.5" SSDs, eUSB, and industrial USB drives. They are lean but tough and durable, making them ideal for compact and mission-critical industrial systems.
Memory Cards: A1 Agility, High-Speed Transfers and Portable Expandability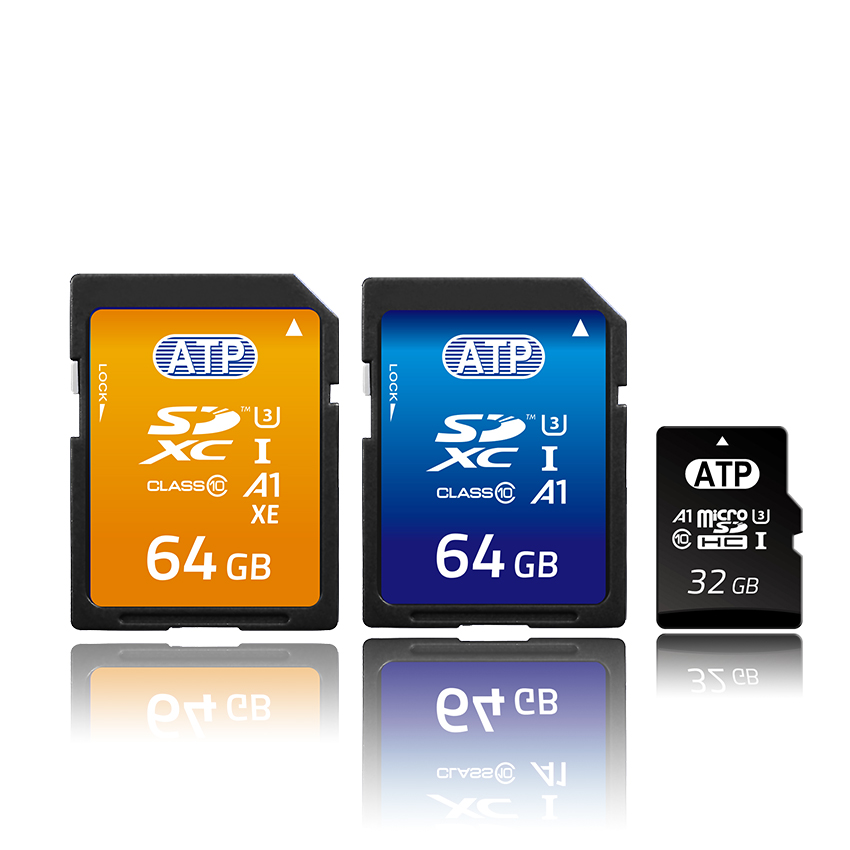 ATP portable and removable storage for embedded systems provide fast data transfer, reliable backup and convenient storage expansion. High-performance SD/microSD cards with fast random read-write performance (SDA A1 Application Performance Class) feature higher IOPS to run high-speed industrial and automotive applications, deliver exceptional agility, 93% lower write latency, 3X higher random read/write performance with 1500/500 IOPS, 53% lower power consumption and robust durability to withstand environmental and power challenges.
Built using 3D MLC NAND flash, ATP's A1 performance class industrial and automotive grade memory cards guarantee the highest levels of reliability, endurance, data integrity and responsiveness to meet the challenges of Internet of Things (IoT) and industrial IoT applications such as edge storage and computing, surveillance/video recording, networking gateways/switches, IoT, automation, artificial intelligence (AI), mobile computing and health care. They also meet the growing demands of automotive and Internet of Vehicles (IoV) applications such as in-vehicle infotainment (IVI), event data recording and Advanced Driver Assistance Systems (ADAS).
ATP memory cards also include CFast in SATA III interface as well as CompactFlash in PATA/IDE. Small and light yet rugged and durable, these storage heavyweights are big in capacity and performance, are built to operate reliably in harsh temperatures, and can withstand vibration/shock, humidity, sudden power loss and other challenges.
DRAM: Accelerated Intelligence Spanning Multiple Generations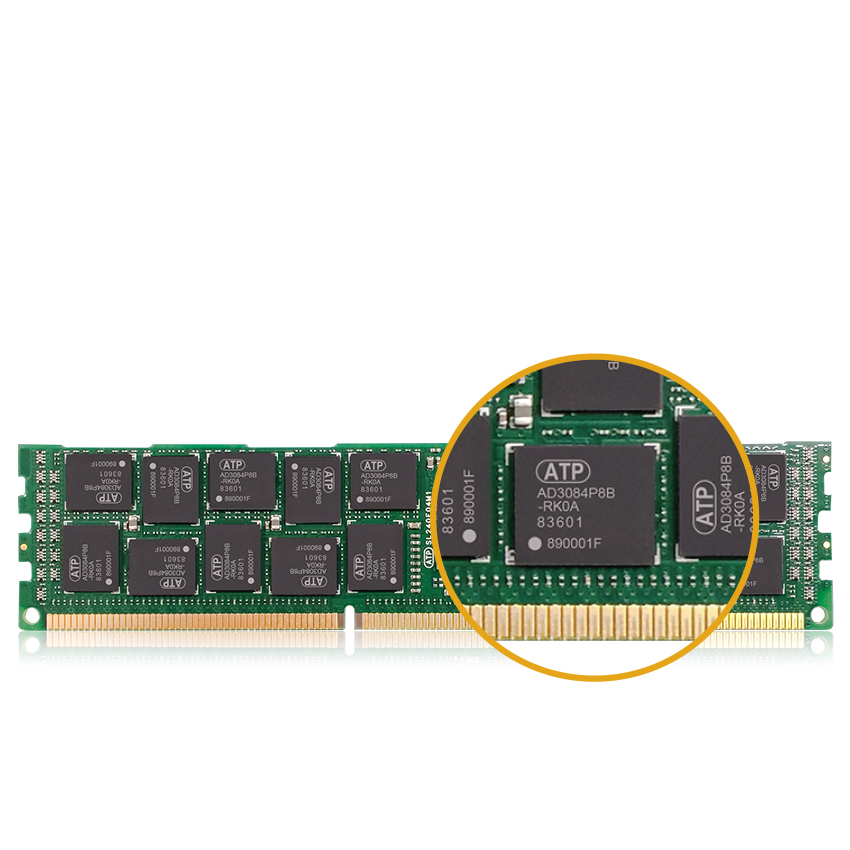 As machines learn to operate with little to no human intervention and create patterns for decision making like a human brain, they also require processing of high volumes of data, thus boosting demand for fast, high-performance memory.
ATP DRAM modules enable embedded intelligence by meeting the growing need for accelerated performance in memory-intensive computing applications such as telecommunication infrastructure, networking storage systems, industrial PCs and more. Cognizant of infrastructure challenges where legacy systems continue to co-exist with the latest platforms, ATP offers a multi-generational solution for every industrial memory need.
Cutting-edge ATP DDR4 modules built for the latest Intel® Xeon® Scalable and 8th-Generation Intel® Core™ processors deliver high density and speedy performance. To ensure obsolescence mitigation, ATP is slated to provide its own DDR3 8 Gbit components for its modules. By covering the manufacturing process from IC to module level, ATP reaffirms its commitment to long-term DDR3 supply.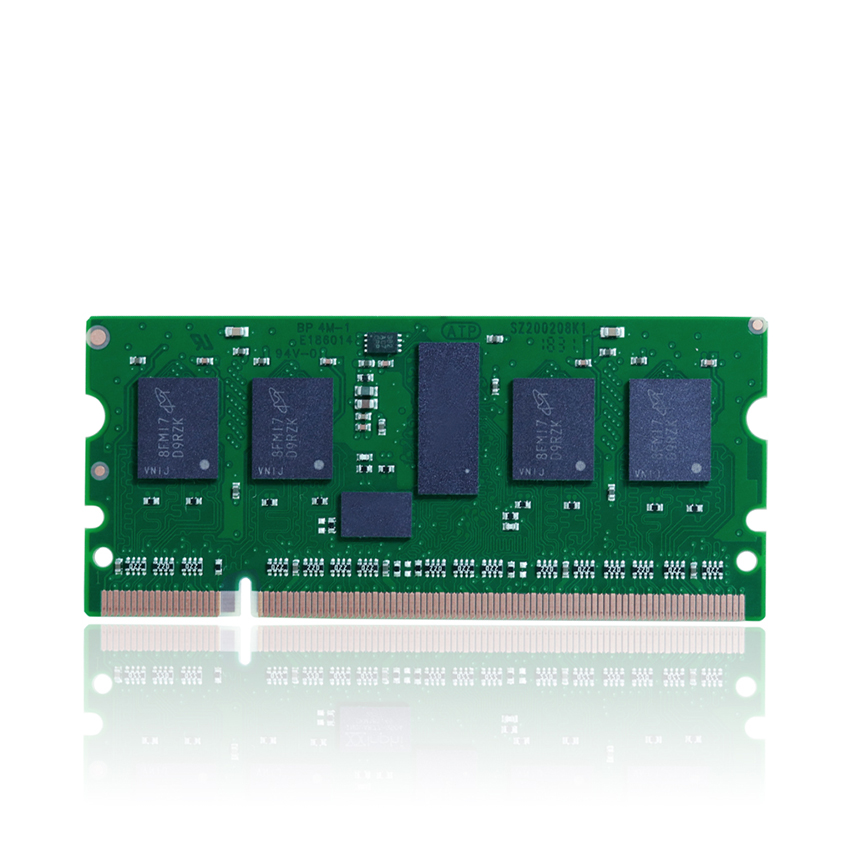 ATP is also collaborating with Micron Technology, Inc. under special partnership agreements to produce SDR/DDR/DDR2 memory modules after Micron has announced end-of-life (EOL) notices for these modules.
As embedded systems become more intelligent, memory and storage solutions should also be smarter and able to meet current as well as future needs. To know more about ATP's embedded intelligence solutions with an industrial only mindset, visit Hall 1, Booth 1-561.
For inquiries, please contact ATP regional sales, distributors, or send an email to Info@atpinc.com.
Media Contact: Kelly Lin (Kellylin@tw.atpinc.com)
==========
About ATP
ATP Electronics is a leading provider of high-performance, high-quality and high-endurance NAND flash products and DRAM modules. With over 25 years of manufacturing expertise, ATP ensures that all its products are designed and built to accomplish mission-critical tasks in industrial/automation, telecom, medical, automotive, and enterprise computing applications where high levels of technical proficiency, manufacturing quality, and wide operating temperature ranges are required. ATP is a certified Eco/Green partner of tier one OEMs and all ATP products are fully RoHS and China RoHS compliant. A true manufacturer, ATP manages every stage of the manufacturing process to ensure quality and product longevity, offering in-house design, testing, and tuning from component to product level. ATP supply chain support includes controlled/fixed BOMs and long-term product life cycles. For more information on ATP Electronics, please visit www.atpinc.com or contact us at Info@atpinc.com.