3D TLC SSDs and Memory Cards, Automotive Grade 2 e.MMC and Customizable Security Suite:
Purpose-Built for Rigorous Industrial Applications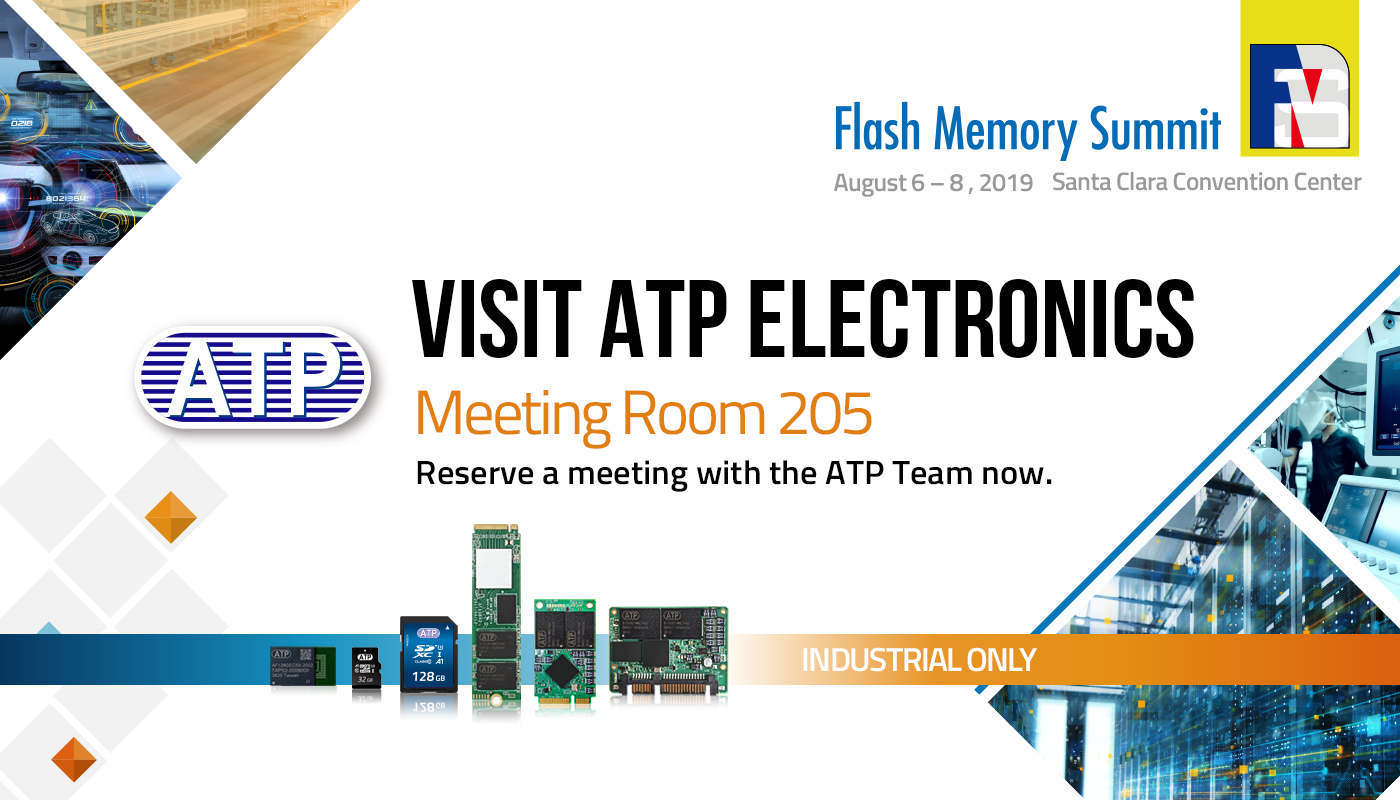 Taipei, Taiwan (August 2019) –Triple level cell (TLC) flash, long considered for consumer applications only, is now making inroads into rigid industrial segments where reliable performance and extended endurance are essential. 3D TLC-based flash solutions are among the next-generation products that ATP Electronics will showcase during the 2019 Flash Memory Summit at the Santa Clara Convention Center in California, USA from August 6 to 8 in meeting room #205. ATP is the leading manufacturer of "Industrial Only" memory and storage solutions committed to delivering the best total cost of ownership (TCO) value through longevity support, extensive testing and screening, and uncompromising quality.
"As an industrial only manufacturer, ATP is dedicated to making sure that our customers get the most out of their TCO. We take pride in having full in-house ownership of the manufacturing process, which allows us greater flexibility to meet customer needs and guarantee superior quality. With ATP NAND packaging and stringent testing capabilities, we guarantee the NAND quality control of our own-built modules to deliver extended lifespan and longevity support even after other manufacturers have stopped making products for legacy systems," said Marco Mezger, ATP Vice President of Global Marketing.
3D TLC SSDs and Memory Cards: Beyond High Capacities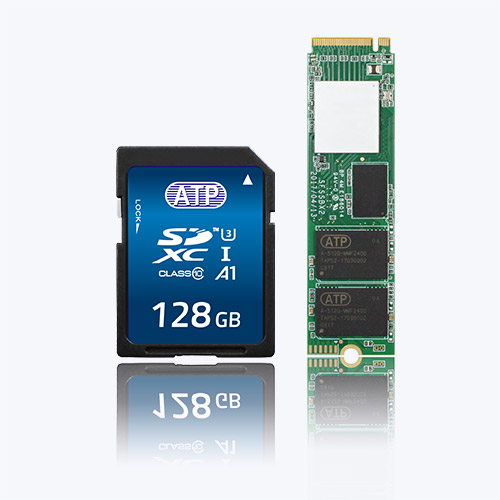 The 3D NAND architecture continues to break memory capacity limitations, enabling higher storage densities without increasing footprint. ATP NVMe™, SATA M.2 modules and 2.5" solid state drives (SSDs), and SD/microSD cards based on 3D TLC offer huge capacities at competitive price points to meet the increasing storage demands of continuous data created in the Internet of Things (IoT) era.
Aside from high capacity, ATP's 3D TLC flash products also have higher reliability and endurance due to reduced cell-to-cell interference. With its more relaxed lithography, 3D NAND mitigates the consequences of process shrinking in planar NAND.
Mission-critical industrial applications typically require operation in harsh environments. ATP flash storage products with I-Temp ratings can withstand extreme temperatures from -40°C to 85°C. The ATP M.2 NVMe also features Dynamic Thermal Throttling, which intelligently keeps the device from overheating without drastically impacting performance. ATP M.2 SATA modules and SSDs come with PowerProtector, an advanced power protection mechanism that guarantees data integrity during power loss events.
ATP SD and microSD cards with 3D TLC offer portable and scalable storage solutions for industrial applications that require not only high densities but also reliable performance, lower latency and long usage life. These handy storage devices support operating temperatures from -40°C to 85°C and resist environmental hazards such as vibration/shock, humidity, dust, electrostatic discharge (ESD) and wide temperature shifts. The customized hardware design includes an overcurrent fuse to protect against currents that exceed acceptable ratings.
With capacities up to 128 GB, ATP 3D TLC memory cards store massive amounts of data for backup, local intelligent computing, boot codes and more, with or without Internet connection. The 4KB page algorithm meets the SDA's A1 Application Performance Class standard with fast data processing, which is suitable for applications such as edge computing, data recording and map navigation. Automotive grade memory cards comply with leading international standards to deliver high levels of data accuracy for applications such as in-vehicle infotainment (IVI), Advanced Driver Assistance Systems (ADAS) and more.
Mezger affirms the readiness and suitability of its ATP's 3D TLC flash products for industrial applications. "All our products are designed and manufactured according to exacting standards. We perform exhaustive screening and testing from the very basic IC level up to drive and MP levels to deliver 3D TLC solutions with the extended product life and reliable performance that ATP has long been known for."
Automotive Grade 2 e.MMC: Beyond Expectations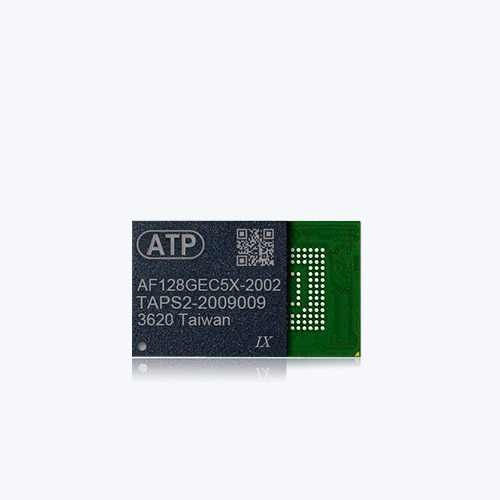 ATP e.MMC, which debuted at last year's FMS, has successfully garnered AEC-Q100 Grade 2 rating, which means it can perform reliably at temperatures ranging from -40°C to 105°C, going a notch higher than Grade 3-rated solutions to deliver better performance and sustained reliability.
Next-generation features such as low-density parity check error correcting code (LDPC ECC) and SRAM soft error detection ensure data integrity and dependable operation, while QR code traceability helps identify each piece for accurate tracking and efficient inventory management. As a soldered-down solution, the ATP e.MMC resists shocks and vibrations, making it ideal for embedded and automotive applications requiring rugged endurance and durability. Through ATP's strict screening, testing and validation, the e.MMC achieves 2-3X higher endurance than standard e.MMC.
ATP SecurStor: Beyond Data-at-Rest Protection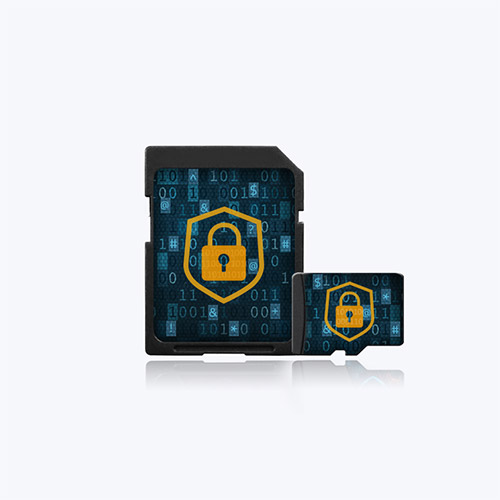 Many flash storage products claim the ability to protect data from unauthorized access. Security mechanisms such as encryption, however, generally protect data at rest. Recognizing that data in the connected world constantly moves and resides in multiple locations, ATP is introducing SecurStor, a multi-level and customizable security suite that includes a variety of options that go beyond data-at-rest protection.
Implementations based on SecurStor-enabled devices can help protect data stored on the media as well as in transit and assure a safe and consistent system operation. With SecurStor, customers can choose from features that can be customized according to their application-specific requirements to guard against unauthorized access, illegal copying and other security threats to ensure data, OS and firmware integrity. SecurStor is integrated into most of ATP's new or upcoming industrial only flash storage solutions and can be customized to the individual requirements of an application or a system.
For a look at ATP's extensive industrial only flash products and detailed discussions on ATP's capabilities and solutions for your business, visit the ATP booth at Meeting Room 205.
For inquiries, please contact ATP regional sales, distributors, or send an email to Info[@]atpinc.com.
Media Contact: Kelly Lin Kellylin[@]tw.atpinc.com
==========
About ATP
ATP Electronics is the leading provider of "Industrial Only "high-performance, high-quality and high-endurance NAND flash products and DRAM modules. With over 25 years of manufacturing expertise, ATP ensures that all its products are designed and built to accomplish mission-critical tasks in industrial/automation, telecom, medical, automotive, and enterprise computing applications where high levels of technical proficiency, manufacturing quality, and wide operating temperature ranges are required. ATP is a certified Eco/Green partner of tier one OEMs and all ATP products are fully RoHS and China RoHS compliant. A true manufacturer, ATP manages every stage of the manufacturing process to ensure quality and product longevity, offering in-house design, testing, and tuning from component to product level. ATP supply chain support includes controlled/fixed BOMs and long-term product life cycles. For more information on ATP Electronics, please visit www.atpinc.com or contact us at Info[@]atpinc.com.