ATP Partners with Micron, Named as a Founding Member of IQ Partner Program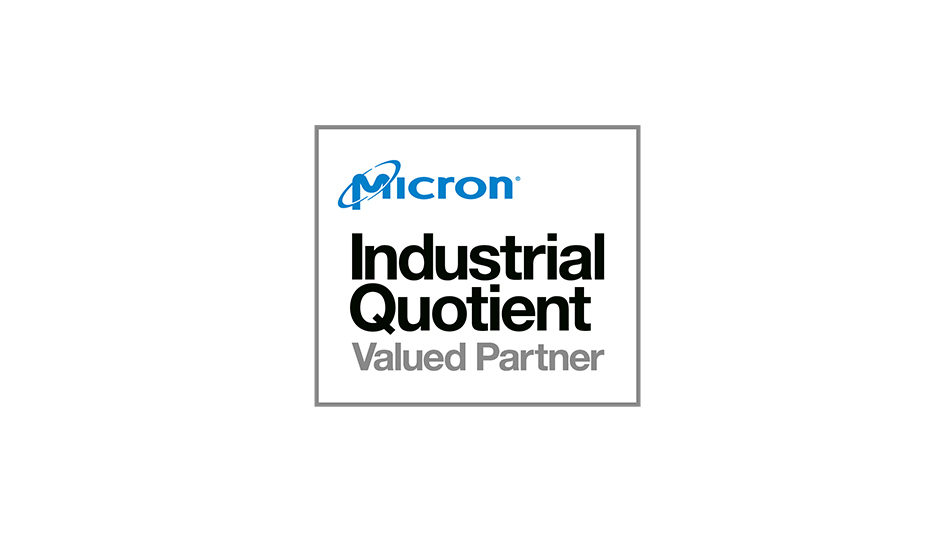 Collaboration Aims for "Higher IQ" to Deliver Higher Reliability, Extended Lifecycle of Memory and Storage Products
The Internet of Things (IoT) is gaining traction in industrial applications, where sensors collect massive amounts of data from connected devices. Such data is used to provide intelligence and insight to produce better products, deliver better services, enable enterprises to operate more efficiently.
As industrial IoT (IIoT) continues to gain momentum in a myriad of applications, it is becoming very clear that the hardware requirement for memory and data storage workhorses are so much unlike what is found in consumer gear. The new breed of such devices should ensure the highest levels of reliability and data integrity, less downtime, the least amount of maintenance and operability within the longest-possible period of time while operating in a wide spectrum of environmental challenges.
Micron "Industrial Quotient" Meets ATP "Industrial Only"
Micron Technology, Inc., ATP Electronics' strategic partner for its integrated circuit (IC) chips, recently launched its "Industrial Quotient" (IQ) Partner Program, which seeks to promote "design solutions that deliver high-quality, robust and long-lasting products across a breadth of industrial applications such as factory automation, transportation and defense systems."
Five Tenets of Micron's IQ Matters Program
Micron has been a leader in developing memory and storage solutions for the industrial market for over three decades. The IQ Matters Program launched in 2017 forms the basis for the new IQ Partner Program, which is built around five key tenets of design to facilitate the creation of industrial products and deliver sustainable lower TCO to Micron's customers and the industry as a whole. (Source: Micron)
Ruggedized Product Enhancements enable designs that deliver consistent performance across extreme conditions such as temperature, thermal cycling, shock, humidity and more.
Rigid Design and Testing Processes ensure high product reliability and increase endurance to meet and exceed the longer product lifecycle requirements of embedded applications
Extensive and Rigorous Quality Testing helps ensure consistent performance and high quality required by demanding embedded and mission-critical applications.
Extended Lifecycle Support for eligible products via the Product Longevity Program, which extends the standard product lifecycle support.
Application-Specific Optimization Experience by tapping in-depth understanding of use cases to optimize products and features for specific application needs.
ATP, with nearly 30 years of manufacturing expertise, is proud to be among the founding members supporting the IQ Partnership Program, demonstrating its strength, focus and commitment to provide "Industrial Only" products that meet not only the rigid functional requirement of diverse industries, but also deliver uncompromising reliability, dependable endurance and extended longevity for the best total cost of ownership (TCO) value.
"As long-time partners and fellow innovators, Micron and ATP Electronics are on a common mission to reshape the market's concept of what it means to be industrial and ensure our customers get the best value out of their total cost of ownership," said Marco Mezger, ATP Vice President of Global Marketing. "Micron's IQ Partner Program echoes and complements our own 'industrial only' commitment and identity by considering factors far beyond a product's temperature support.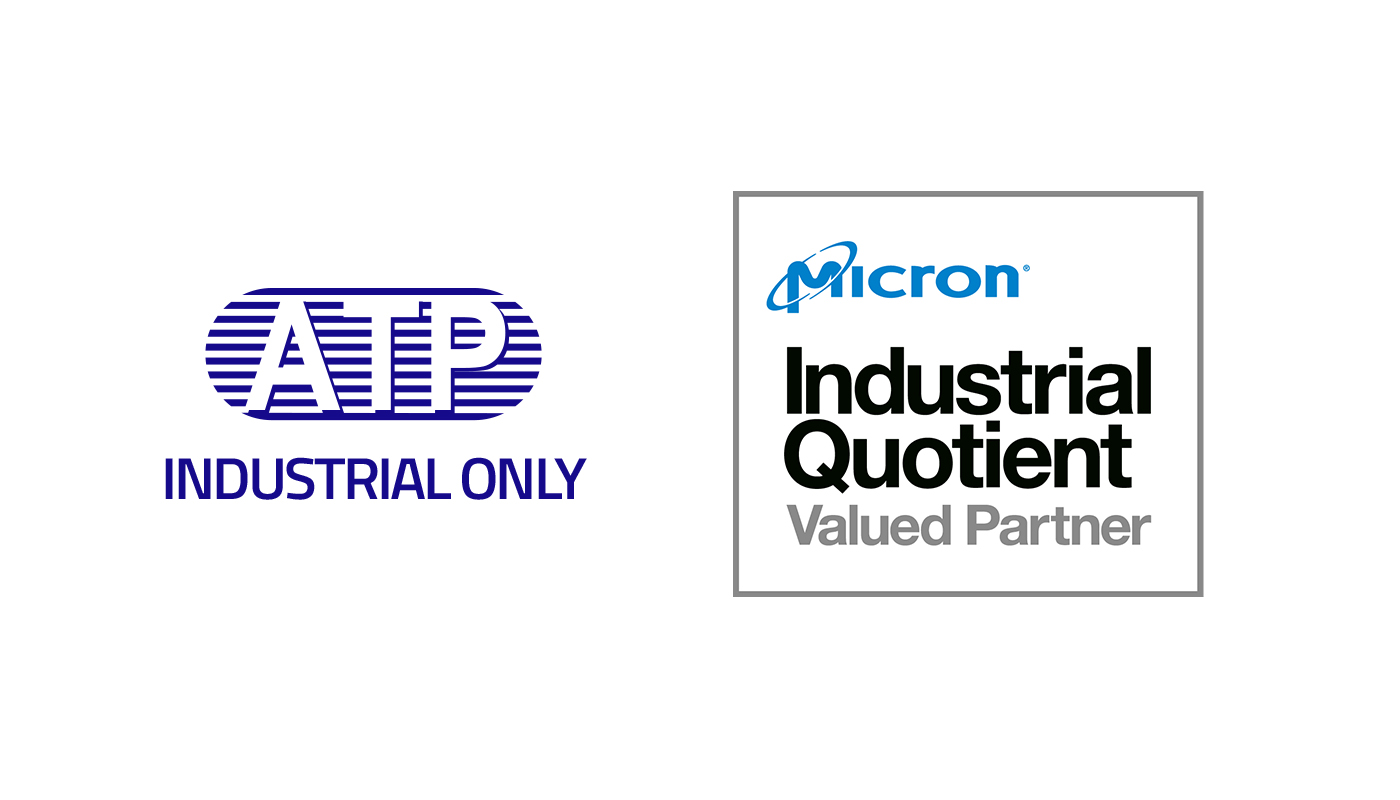 ATP's "Industrial Only" Enablers
Reflecting the same values that Micron upholds, ATP adheres to the following pillars that complement the IQ Partner Program tenets:
Globally Certified Quality. The stamp of approval from international standards organizations prove ATP products' compliance to the strictest criteria of quality, reliability and excellence
Engineering and Design Excellence. Memory and storage products typically operate within space-constrained systems that regularly face exposure to extreme cold and temperatures, environmental challenges like humidity, dust, shock and vibration, and more. All ATP products feature ruggedized and secure product design to withstand natural and man-made threats.
Manufacturing Expertise. As a true manufacturer with its own facilities, ATP takes complete control of the manufacturing process from IC to product level. Rigorous validation, screening and testing are performed every step of the way to ensure uncompromising product reliability.
World-Class Services. Global and local FAE support, a growing global network of distributors, representatives and regional sales offices provide support services before, during and after the sale.
Why "Industrial Only"
Industrial applications require higher levels of reliability, endurance, performance and longevity than personal applications. As part of Micron's IQ Partner Program, ATP takes extra care every step of the way to make sure that customers receive the most reliable memory and storage products.
While "industrial grade" is typically associated with reliable operation within a specified temperature range, ATP "Industrial Only" memory and storage products comply with more rigid standards to meet application-specific requirements and deliver consistently reliable high performance over the course of its life span, thus lowering deployment, operational, maintenance, and replacement costs – for ultimately lower TCO.
ATP "Industrial Only" SSDs Now Orbiting in Space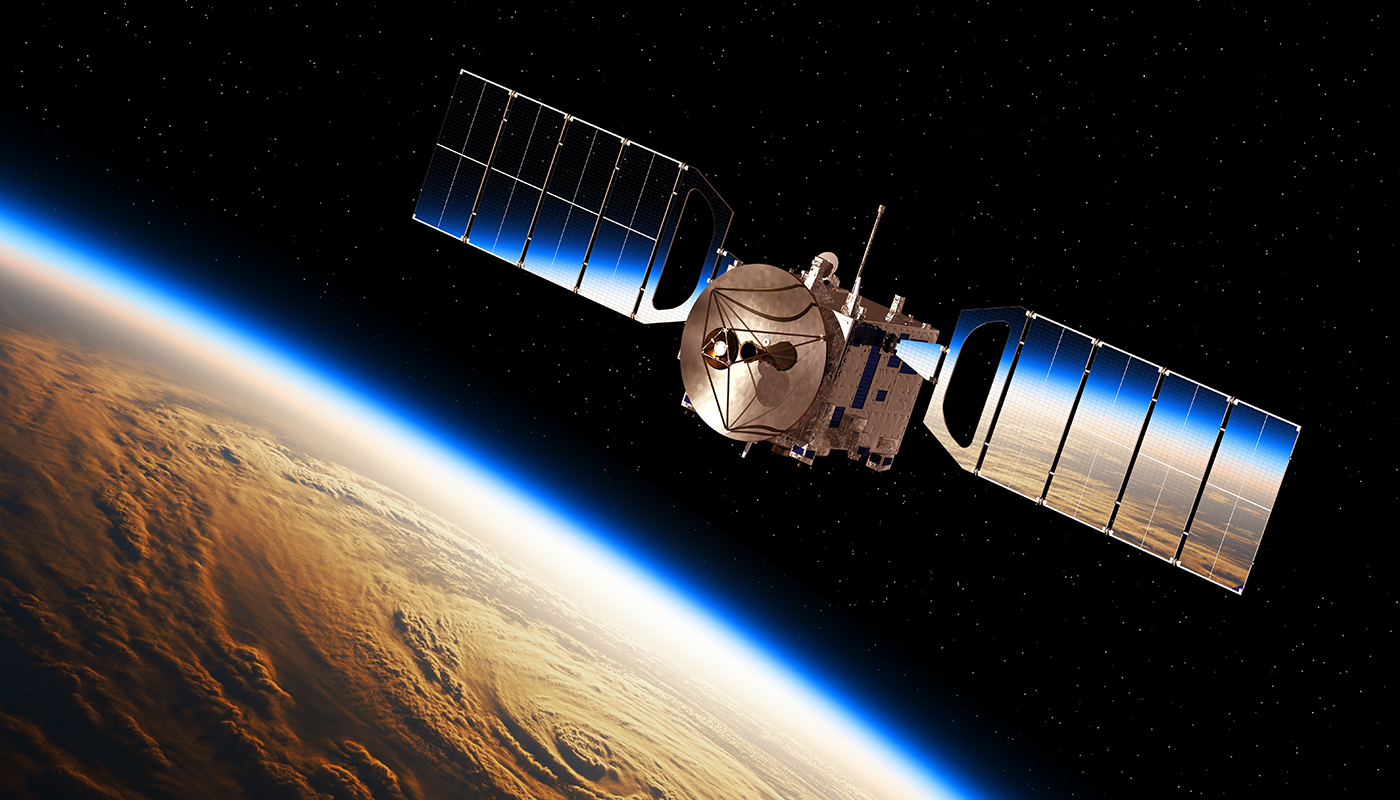 It is common to associate industrial grade with industrial temperature. In the industry, this means the capability of a product to operate from -40°C to 85°C. However, wide temperature support is just one of the many factors to consider in mission-critical applications. Sometimes, it may not even be necessary for deployments where temperature is controlled but may still require high endurance and high reliability in the face of other environmental hazards or challenges.
In late 2019, ATP solid state drives (SSDs) were launched into space as part of the world's largest fleet of Earth-imaging satellites. While in orbit, these SSDs are subjected to high radiation, extreme temperatures and harsh operating conditions. The satellites may also encounter space debris, which could pose serious risks of collision and damage, so the SSDs are required to be ultra-reliable, robust and rugged in order to endure these challenges. They are expected to stay in orbit for 3 years, so they should also demonstrate high endurance and long service life. Also, to ensure consistent data integrity, these SSDs are outfitted with polymer tantalum capacitors for power loss protection.
Clearly, Micron's IQ Matters campaign echoes and complements ATP's own 'Industrial Only' commitment and identity by going far beyond a product's temperature support. Like Micron, ATP is committed to deliver uncompromising quality guarantee, consistently reliable performance and long product service life for memory and storage products enabling the IIoT era.