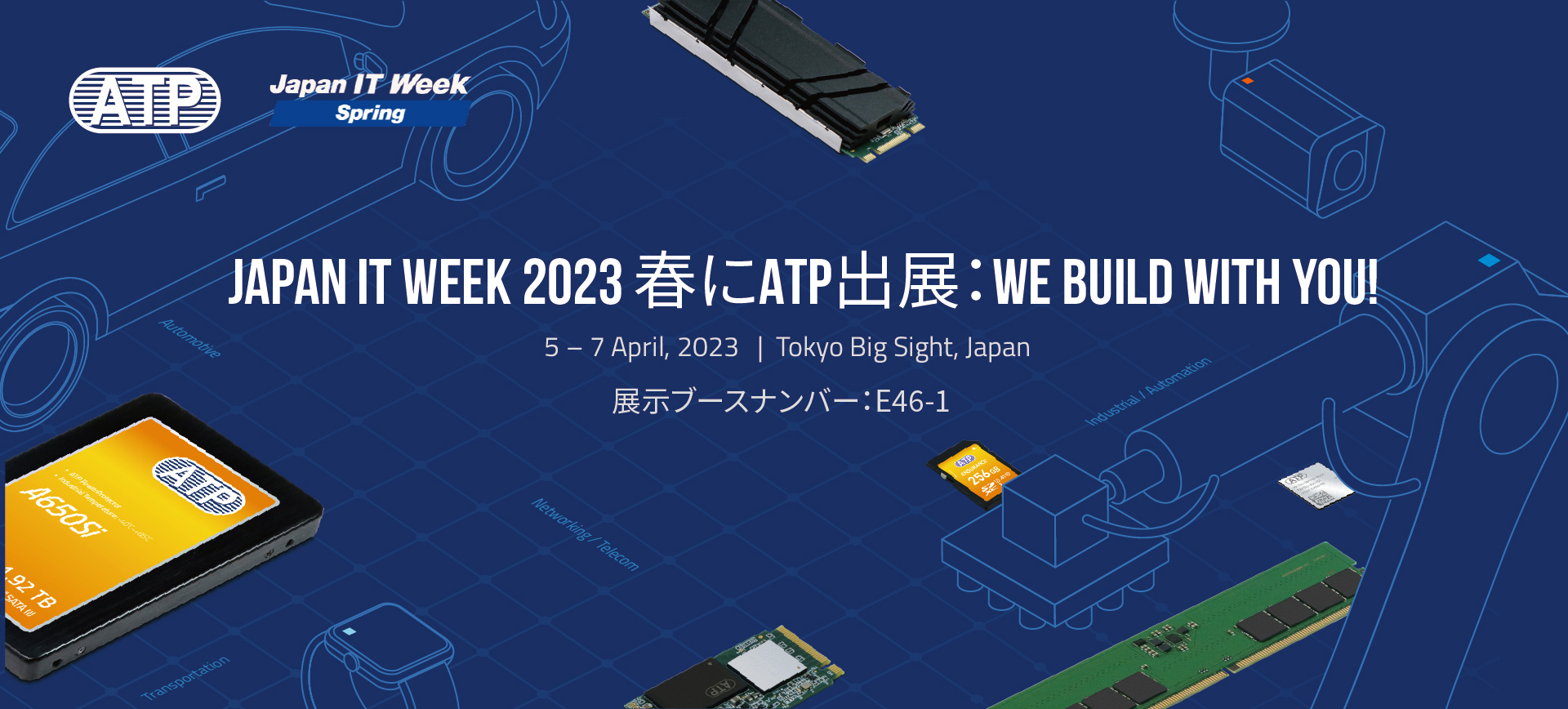 Tokyo, Japan (April 2023) – ATP Electronics, the global leader in specialized storage and memory solutions, announced its much-awaited return to Japan IT Week's Embedded & Edge Computing EXPO Spring (ESEC Spring) since the pandemic. Considered the largest IT exhibition in Japan with 11 shows featuring different areas of enterprise information technology, ESEC Spring will be held at the Tokyo Big Sight from April 5 to 7 with ATP's booth located at E46-1.
High Bandwidth, Low Latency PCIe Gen4 Storage
ATP will exhibit its PCIe Gen4 flash storage products, including the new N600Si/Sc NVMe M.2 2280 and U.2 SSDs with x4 lanes for a maximum bandwidth of 8 GB/s. Built on over 100 layers of 3D TLC NAND, the N600Si/Sc NVMe M.2 2280 has capacities from 240 GB to 3.84 GB while the U.2 SSDs have 960 GB to 7.68 TB.
Also on exhibit are N600Si/Sc Series CFexpress Type B cards, the latest NAND-flash based high-speed memory cards to adopt the NVMe™ protocol over PCIe interface.
Using the PCIe 4.0 x2 interface, they deliver superior, high-speed performance compared with other cards using the PCIe 3.0 x2 interface. ATP's CFexpress cards are constructed with 3D triple level cell (TLC) flash and come in a range of capacities meeting varied storage requirements, from 128 GB to 1 TB. They are available in pseudo single level cell (pSLC) flash according to customer request and by project support.
​
DDR5: Better in Every Way
ATP debuts its DDR5 solutions at Japan IT Week. With 4800/5600 MT/s memory bandwidth, superseding DDR4's maximum speed of 3200 MT/s. DDR5 is expected to scale up to 6400 MT/s channel speed, thus doubling DDR4's and translating to overall higher performance. Operating is a mere 1.1V compared with DDR4's 1.2V, resulting in lower power consumption and more power savings. ATP DDR5 memory modules are available as RDIMM, ECC/non-ECC UDIMM, and ECC/non-ECC SO-DIMM.

Cost-Effective Wide Temp Solutions for Extreme Environments
ATP showcases price-friendly alternatives to memory products using expensive native industrial-grade integrated circuits (IC)that are rated to operate at the industrial temperature (I-Temp) range of ‑40°C to 85°C.
Wide-temperature DRAM modules operate reliable at the same extreme temperature range, but at lower costs. ATP uses Automatic Testing Equipment (ATE) to perform rigorous functional testing to detect structural and component defects and to screen out marginal timings and signal integrity sensitivities. Additionally, system testing with 100% system-level burn-in and 100% test during burn-in (TDBI) effectively screen out weak ICs.
SSDs and e.MMC products with I-Temp rating meet the rigid storage requirements of diverse segments such as embedded/IPC, automotive, transportation, and networking, which demand high uptime and reliability while operating in harsh climates, constrained spaces with little or no ventilation, and temperatures varying from extreme heat or cold.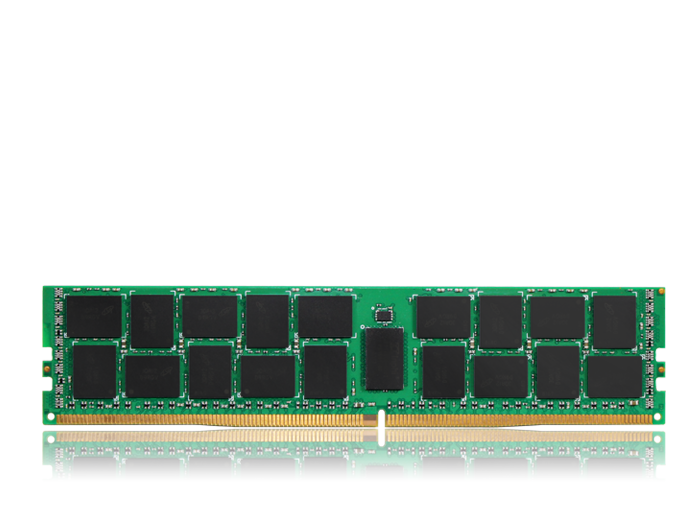 Watch Out for Open Seminars
Open seminars will be held at the ATP booth to provide more technical information on ATP technologies and solutions. Topics include Wide/Industrial Temperature DRAMs, SSDs/e.MMC and a look at ATP's environmental, social, and governance initiatives particularly on the "Smart Factory."
==========
Media Contact on the Press Release: Kelly Lin (Kellylin[at]tw.atpinc.com)
Follow ATP Electronics on LinkedIn: https://www.linkedin.com/company/atp-electronics
==========
About ATP
ATP Electronics ("ATP") has dedicated 30 years of manufacturing excellence as the premier provider of memory and NAND flash storage products for rigorous embedded/industrial/automotive applications. As the "Global Leader in Specialized Storage and Memory Solutions," ATP is known for its expertise in thermal and high-endurance solutions. ATP is committed to delivering add-on value, differentiation and best TCO for customers. A true manufacturer, ATP manages every stage of the manufacturing process to ensure quality and product longevity. ATP upholds the highest standards of corporate social responsibility by ensuring sustainable value for workers, the environment, and business throughout the global supply chain. For more information on ATP Electronics, please visit www.atpinc.com or contact us at info[at]atpinc.com.