Q3 Quarter Intelligence roundup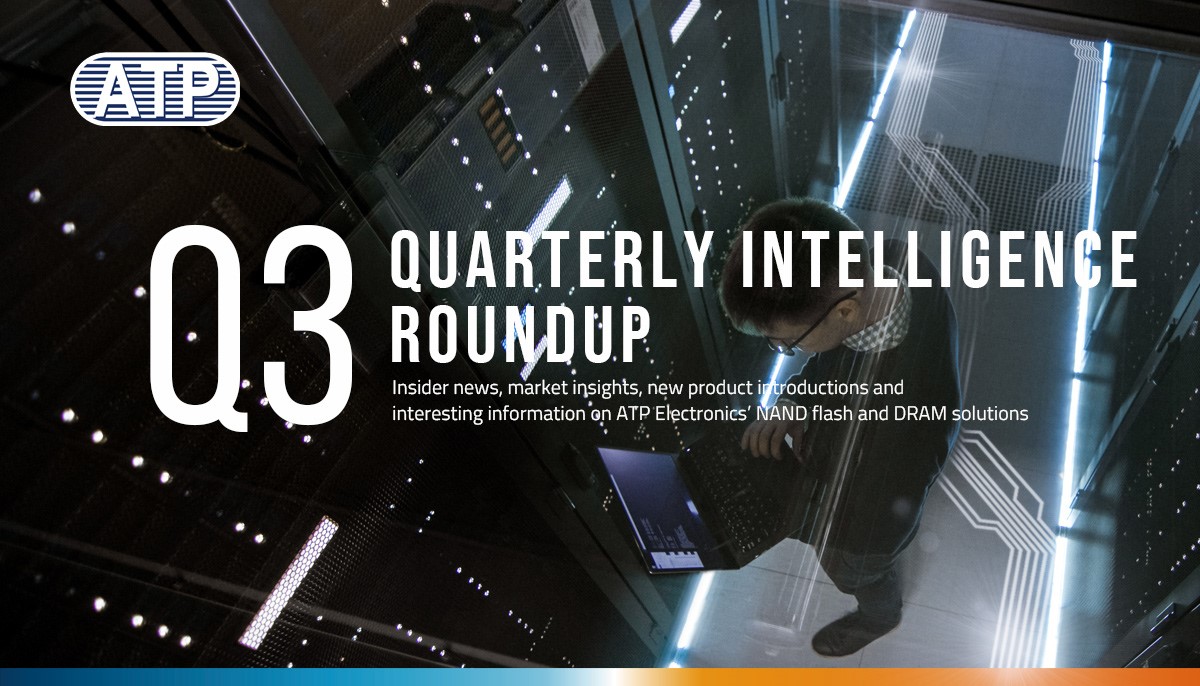 Q3 Quarter Intelligence roundup
ATP' Customizable FW/HW-Based Thermal Management Solution
Overcomes NVMe Heating Challenges and Delivers Better Sustained Performance
The Challenge
One of the most critical issues for high-performance and large-density NVMe solid state drives (SSDs) is heat. The overheat could result from multiple die stacking per integrated circuit (IC), intensive components in the limited printed circuit board (PCB) space especially for double-sided designs, and intense workloads. Compact in size yet big in performance, these ultra-fast SSDs are also often installed in enclosures with limited or no airflow.

Excessive heat can cause thermal shutdown, which can damage the SSD and compromise the data stored in it. To prevent this, SSDs are typically equipped with a thermal throttling mechanism, which cools the device by reducing the clock speed when a certain temperature is reached. The challenge, however, is that such mechanism causes drastic performance drops and thus makes it difficult to sustain the performance.

For systems equipped with powerful airflow capability, heat dissipation may not be an issue; however, there could be other concerns such as power management and the noise of fans.

The Solution
ATP recognizes that thermal challenges are unique for different use cases and scenarios; hence, a "one-size fits all" approach may not be the most suitable. To meet a customer's specific thermal requirements, ATP offered a holistic and customizable solution that combined firmware and hardware technologies.

Joint Validation Service
ATP worked with system developers to overcome the challenges unique to the specific case. By understanding the performance criteria, user application and system specifications (including, but not limited to temperature, workload, airflow, and mechanical design), ATP was able to customize a tailor-fitted NVMe solution for the customer.

ATP's customized thermal management solution consists of the following components:
Dynamic Thermal Throttling: Adaptive thermal control through the ATP Dynamic Thermal Throttling mechanism provides a delicate balance between performance and temperature instead of dramatic performance reduction. Temperature sensors continuously detect the device temperature. After sophisticated FW transactions, the performance gradually declines, and the temperature is adjusted.

H/W Heatsink Solution: A variety of HW heatsink options (materials, dimensions, types) are considered to match the mechanical constraints of each system design.

Garbage Collection F/W Tuning. A periodic background refresh offsets the significant performance drop caused by the long garbage collection process.

The Result
With ATP and the customer working closely together, an optimized solution combining both HW and FW met the customer's needs. As the graph below shows, performance dropped sharply when standard thermal throttling was used. ATP NVMe SSDs with the customized thermal management solution, on the other hand, delivered higher sustained write performance at Ta 80°C.

HPC Applications Get Density and Performance Boost
from ATP's DDR4-3200 DRAMs with 16 Gb Monolithic Design
The Challenge
In high-performance computing (HPC) environments such as large data centers, telecommunication infrastructures, and networking storage systems, huge amounts of data are processed at amazing speeds. It is estimated that around quadrillion calculations are performed every second! Due to the speed and volume of data being processed, an ATP customer required higher density, fast and low-power DRAM modules.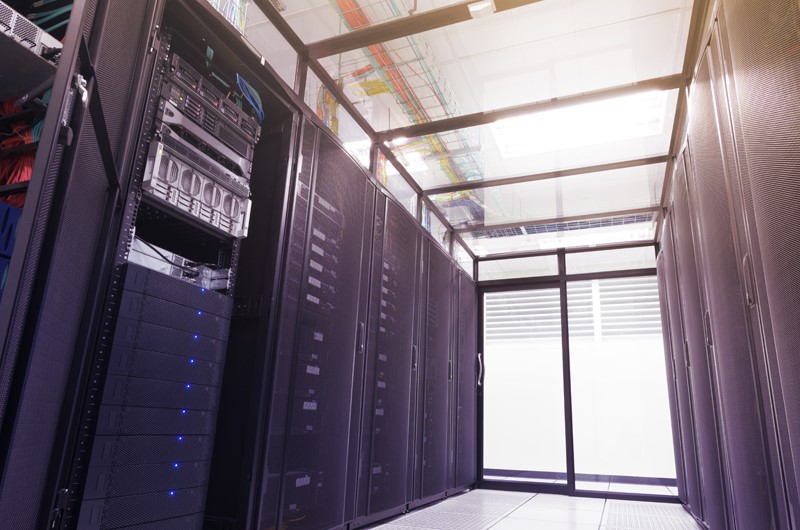 The Solution
ATP's fastest and low-power 16 Gb monolithic IC design meets the customer's requirements for its high-density server modules. The DDR4-3200 64 GB RDIMM and LRDIMM achieve higher module density and data rate compared with previous-generation 8 Gb base solutions by utilizing 36 pcs of 16 Gb memory chips, thus doubling the single-module density from 32 GB to 64 GB.

The Result
DRAM modules using the new 16 Gb monolithic IC design offer not only twice the density of previous-generation memory modules in the 8 Gb design, but also deliver a maximum peak transfer rate of 25,600 MB/s, which is 20% faster than DDR4-2666. ATP's customer is very happy with the increase not only in density but also in the big performance boost. Additionally, the 1.2V low-power design allows operation at higher speeds without higher power and cooling requirements. This translates to lower consumption and substantially higher savings.
ATP e.MMC Ensures Reliable Data Storage for Vehicle Fire Monitoring and Alarm Systems
The Challenge
Hundreds of bus and coach fires occur worldwide, causing casualties and injuries as well as damage to property. Flammable liquids such as gasoline and oil can leak out, electrical systems fail, and high-power cables wear out. Some vehicle parts also generate excessive heat that can cause fire.

An ATP customer produces vehicle fire monitoring and alarm systems that can detect flammable, explosive and volatile substances inside buses and other modes of mass public transportation. The onboard equipment systems include multiple detection nodes and warning devices installed in several parts of the vehicle. Data is transmitted to the host in real time.
Due to the life-critical function of the device, the customer required a highly reliable data storage solution. Since the monitoring devices were compact and designed to be installed in cramped locations inside the vehicle, the data storage solution needed to be tiny but should deliver high performance, data retention and longevity.

The Solution
ATP e.MMC, with its tiny form factor, is the perfect storage solution for compact devices like the vehicle fire warning system. As a soldered down solution, it is resistant to the shocks and vibrations constantly experienced by moving vehicles. Its superior low-density parity check error correction code (LDPC ECC), 3D multi-level cell (MLC) NAND flash, industrial temperature rating (-40 to 85°C) and strict Rapid Diagnostic Testing (RDT) ensure high data integrity and reliable operation to meet the operational challenges on the road.
The Result
With the ATP e.MMC installed in vehicle fire warning systems, passengers can rest assured that the sensitive monitoring of flammable substances can result in early detection of fires to ensure greater safety as well as better property protection.