Memory Cards: Gateways to the Intelligent Edge in the Smart Factory
The day has come when machines on the factory floor are "talking" to one another, processing information and learning to make real-time intelligent decisions on their own, and operating with little or no human intervention. Welcome to the Age of Smart Manufacturing, also called the Industrial Internet of Things (IIoT) or Industry 4.0.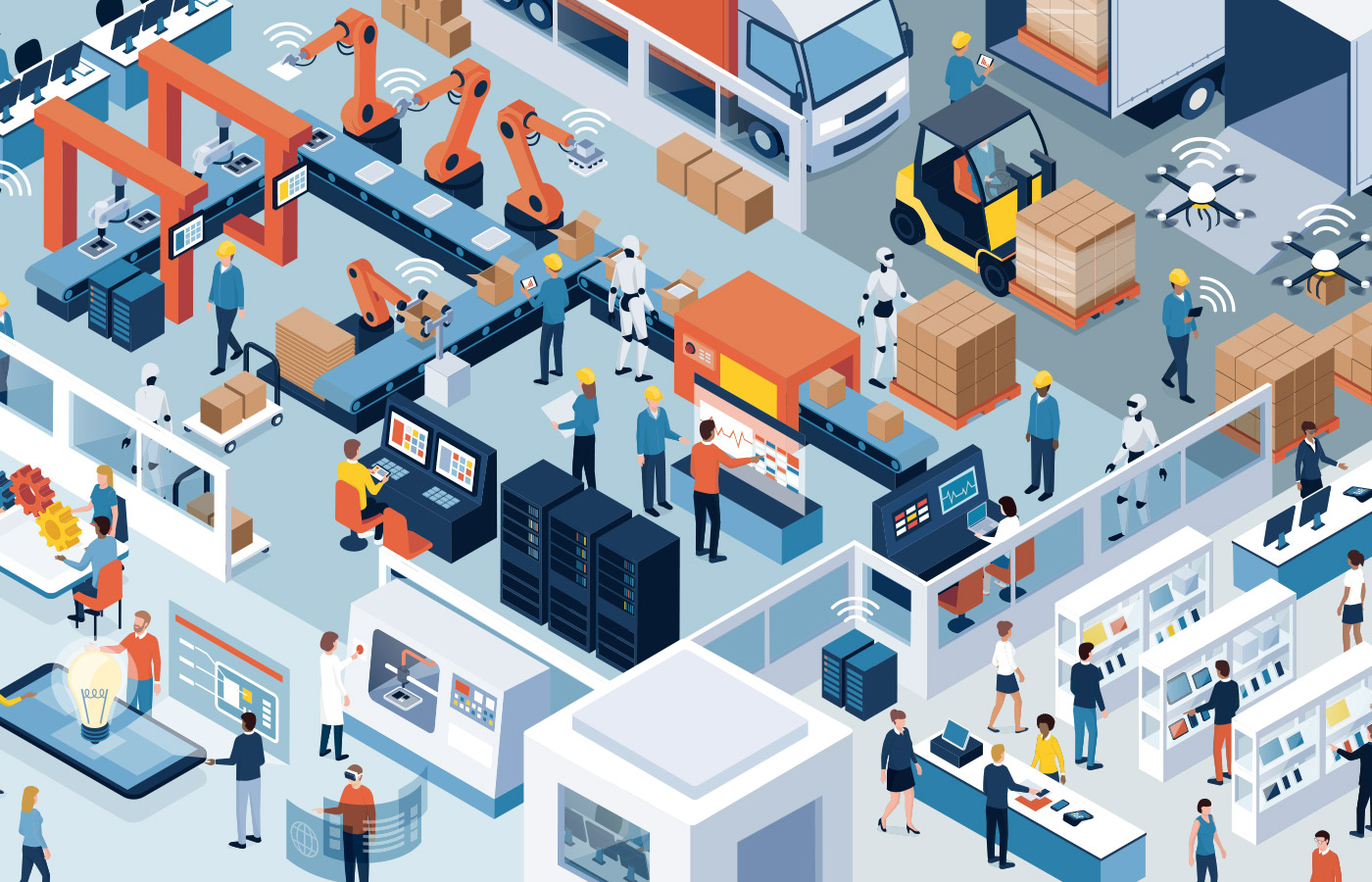 Data Challenges: Traditional vs. Smart Factory
In the smart factory, sensors collect data such as temperature, light and air flow. Devices track production yield, monitor assets, worker safety and many more. Factory machines generate a lot of content with changing characteristics: some processes require high-speed data whose value will diminish as time passes, usually comes from a variety of sources, and the constant flow being streamed from sensors and devices are typically unstandardized and unstructured. Considering all these, the big challenge is how to transform "content" into "context" and enable machines to process this constant stream of high-speed data in real- or near-real time, to self-diagnose and learn, and facilitate decisions that will improve processes and/or prevent disruptions.
The table below compares the storage use cases and requirements of a traditional manufacturing site and a smart factory.
Storage for Legacy Manufacturing

Storage for Smart Manufacturing

Operating System

Image content

Log files

Data storage of the system

Integrated Ecosystem

Data visualization, monitoring/control

Product/process inspection and record

Data analysis for trends

Requirements

Data integrity

Data loss protection

Requirements

Real-time data transmission/storage

High capacity for storage

Data security for cloud storage backup
Table 1. Storage solutions and requirements for legacy factories transitioning to smart factories (Industry 4.0).
Source: "Use Cases of SD Cards in Industrial Applications," a presentation by ATP MCBU Head Crystal Chang at Embedded World 2019.
How Data is Transforming Manufacturing
According to a report by leading management consulting firm McKinsey & Company, the collective technologies comprising the Internet of Things (IoT) as applied in manufacturing will create the most value in three areas, as illustrated below: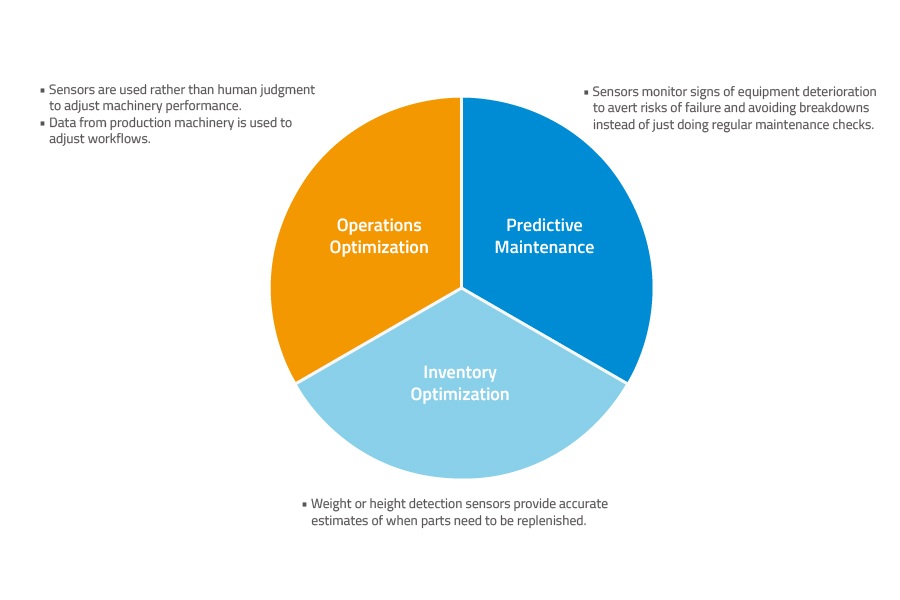 Figure 1. IoT applied in manufacturing will create the most value in these areas
In order for data to be valuable, processing has to happen in the timeliest fashion. Businesses are becoming more competitive and Industry 4.0 can enable better competitiveness by changing production processes using high-speed data.
For many critical operations, latency is a major issue. Any additional wait time can disrupt operations and heavily impact the business. Due to the intense need and demand to accelerate the manufacturing process, storage is shifting from heavy reliance on the cloud to the edge.
Benefits of Edge Computing for Smart Manufacturing
Edge computing as applied to smart manufacturing refers to storage and processing capabilities right where data is collected or where certain actions are performed. In contrast to a centralized location (cloud), edge computing is decentralized, as resources and services are distributed among storage computing gateways or servers which serve as intermediaries before data is sent to the cloud.
By radically shifting from centralized (cloud) storage to distributed (edge) storage, businesses can realize numerous benefits, such as better equipment uptime, lower maintenance costs, reduced equipment failure, boosted manufacturing and overall enhanced operations. Edge storage is enabling the collection of factory data that will help manufacturers quickly identify the root cause of problems resulting in poor production quality or machine downtime.
A typical edge computing architecture is depicted below.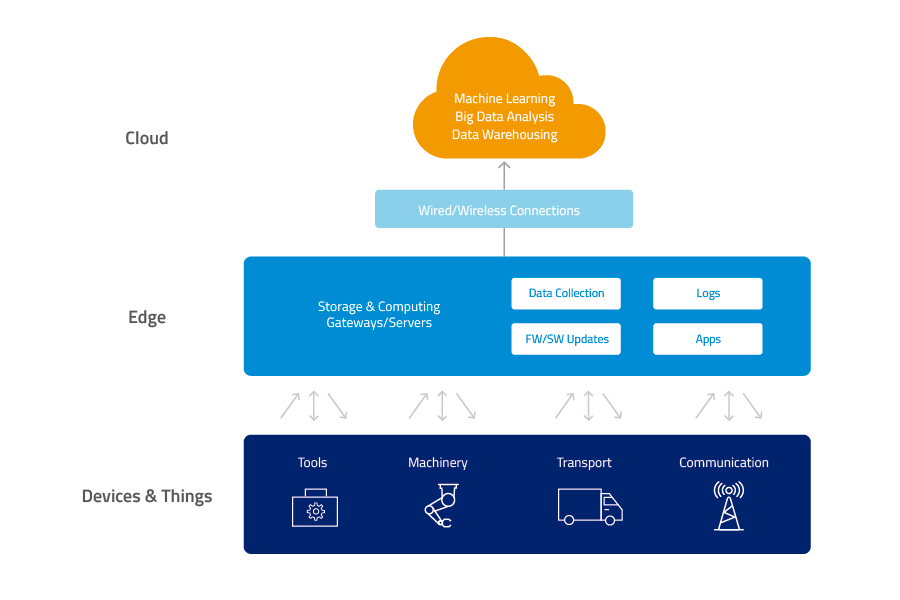 Figure 2. Edge storage and computing architecture for smart manufacturing
Here are some of the benefits of edge computing in manufacturing settings.
Speedy Data Transfer. The edge allows collected data to be analyzed so the device can make an appropriate response within milliseconds. This drastic reduction in latency speeds up data transfer time so industrial devices can make adjustments and boost production. By sending only aggregated data to the cloud, bandwidth requirements are reduced.

Smart Autonomy. Autonomy makes a smart factory smart, which means industrial devices can make decisions based on factory information collected, processed and analyzed with little or no human intervention.

Shrinking Operational Costs. Industrial devices like tools and machinery on the factory floor generate huge amounts of data. Transmitting all these to the cloud mean higher costs. By collecting streaming data and using it in real time, edge computing prolongs equipment life and cuts down the size of data to be transmitted to the cloud, impacting the bottom line positively.

Security, Privacy and Compliance. The use of public clouds leads to several privacy, regulatory and compliance concerns. Data transfer among different manufacturing sites can heighten the risk of security breaches. Laws and regulations are different from country to country, which could pose problems for global manufacturers. With edge computing being independently operated, enterprises can ensure better control and more flexible management to guarantee optimal operational performance.
ATP "Industrial Only" Memory Cards: Gateways to the Intelligent Edge in the Smart Factory
ATP Electronics recognizes the great value of data generated, collected, processed and analyzed on the factory floor to enable business-critical decisions.
IIoT gateways provide storage and computing capabilities at the edge, storing and caching information from smart connected devices to offload computing tasks. Here are some scenarios where gateways are essential in edge computing in the following manufacturing scenarios:
Lowest latency, or when real-time insights are required for decision making and even seconds of delay can impact operations. Predictive analytics, variance detection, machine vision and object classification are among the concrete applications where storage and processing at the edge are critical.

Remote production sites, where connectivity to the cloud is limited or unstable.

Geography-bound data privacy and residency. Sensitive data may need to be processed locally first to comply with data protection laws and regulations.

Reduce high-bandwidth costs of transmitting massive data volumes to the cloud.
There are essentially two types of gateways:
Localized gateways are primarily limited to basic-level analytics. They have smaller dimensions for installation in limited spaces for diverse usage in varying operating environments. As such, they require compact data storage with flexible capacities, high reliability, and robust tolerance against environmental challenges.

Advanced gateways have higher computing capabilities to handle more complex analytics and are typically available in bigger dimensions to accommodate powerful processors and several storage options, both embedded and removable.
What are the advantages of memory cards as storage for edge gateways? ATP industrial memory cards are excellent for edge gateways, offering cutting-edge removable storage that enable the intelligent edge in the smart factory. They offer portable, scalable data storage as well as fast transfer, access and retrieval of data for time-critical decisions even with limited or unstable network access.
A1 3D MLC Memory Cards Deliver Exceptional Agility
Smart factory applications benefit from higher IOPS, lower write latency and lower power consumption offered by ATP's A1 performance class industrial and automotive grade memory cards. These cards deliver 93% lower write latency, 3X higher random read/write performance (compared with standard UHS-1 cards) with 1500/500 IOPS, 53% lower power consumption and robust durability to withstand environmental and power challenges. Easily expandable and conveniently portable they also feature state-of-the-art security technologies to protect applications and data. ATP A1 cards use 3D MLC NAND flash for enhanced reliability and endurance and are best used in applications requiring exceptional levels of data integrity and responsiveness.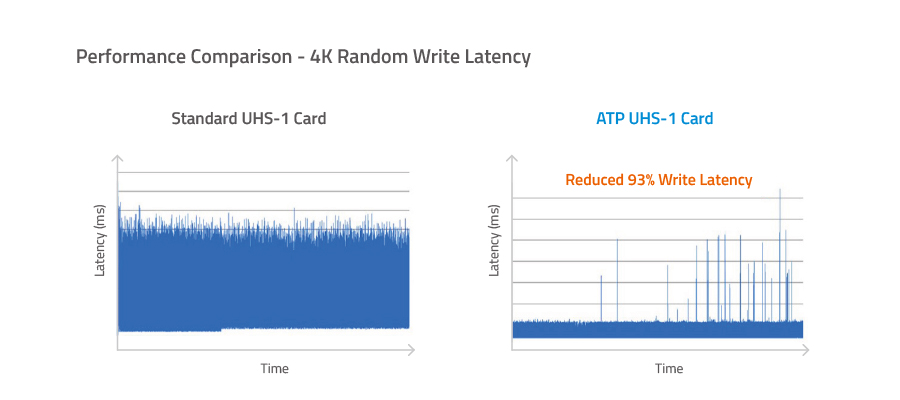 Figure 3. ATP A1 Performance Class SD Cards deliver 93% lower random write latency.
(Note: Test result may vary depending on test conditions, platforms, configurations and FW settings.)
The following table shows that ATP industrial memory cards meet all the demands of IIoT applications.
IIoT Hardware Requirements

ATP "Industrial Only" Memory Card Features

Space Constraints

Small and removable form factor

Available in full-size SD and microSD

High Demand

Harsh environments

Real-time data transmission

Compact, rugged build

ESD/EMD, dust, vibration/shock, water/humidity resistance

Low power consumption

High throughput performance

Network-independent data availability and transfer

Reliability

Thorough testing and validation from IC to device level

Industry compliance certifications, including automotive-specific standards such as ISO 9001, ISO 14001, IATF 16949 and more

Advanced Wear leveling to distribute wear and enhance endurance and lifetime

Wide operating and storage temperature range (-40°C to 85°C)​

Safety & Security

Customized AES-256 encyrption

Digital content security and protection

Scalability & Flexibility

Easy storage expansion/upgrade

Convenient firmware/application updates without removing or opening the system
from its installation

Cost Efficiency

Relatively lower price than other storage solutions with the same capacity
Table 2. Features of ATP "industrial only" memory cards that meet critical IIoT demands.

To learn more about ATP "industrial only" edge solutions for the enormous volumes, large variety and high velocity of data in the smart factory, visit the ATP website or contact an ATP Distributor/Representative in your area.