Dynamic Random Access Memory (DRAM) is used mostly as main memory in personal computers and consumer electronics, providing working memory for the processor. "Random" in DRAM denotes that the central processing unit can access any part of the memory directly instead of doing so in a particular order or sequence.
Often referred to as simply "memory," RAM allows data to be processed without the processor having to access the slower secondary memory (storage) such as solid state drives (SSDs) or hard disk drives (HDDs). Main memory is faster than secondary memory, so it is vital to know the right amount of memory needed in order for your system to deliver the performance you need.
In recent years, the use of DRAM has been increasingly extending beyond the personal computer and consumer electronics sphere. Higher capacities and low latencies are among the driving factors why DRAM is figuring extensively in industrial applications such as smart factories, health care, military, automotive, networking systems and data centers.
DRAM as a Key Component in Data Processing
DRAM is an essential part of data processing. The processor directly accesses it, allowing the processor to access multiple applications and services simultaneously. DRAM is faster than flash storage, but it is volatile; meaning, it loses data when power is terminated. Thus, data in DRAM should be flushed to non-volatile secondary memory such as a solid state drives (SSDs), hard disk drives (HDDs), or removable media like memory cards, thumb drives or compact discs.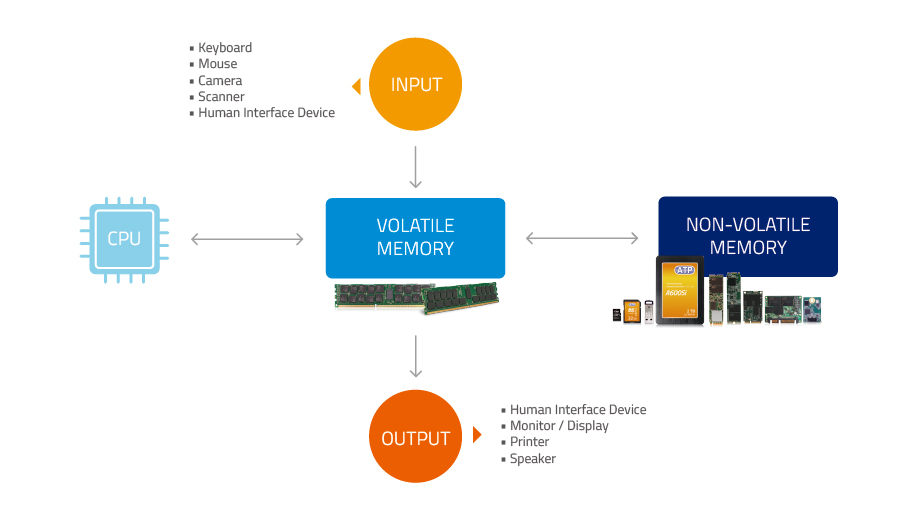 Figure 1. Simplified diagram of the data flow in the processor-memory subsystem.
As the avalanche of data from connected devices in the Internet of Things (IoT) and industrial IoT (IIoT) continues to swell, processors are becoming more powerful and DRAM solutions should be able to keep up with the amplified data processing demands.
The Intel® Xeon® Scalable platform (Purley), for example, can support up to eight 6th generation Intel® Core™ processors (Skylake) with each processor having the computing power of up to 28 cores, supporting six DDR4 memory channels. Each memory channel can support up to two DIMMs (total of 12 DIMMs per processor) for up to 96 DDR4 DIMMs in a fully configured system.
The illustration below shows the Purley memory architecture showing each processor supporting up to 12 DIMMs.


Figure 2. Sample two-socket configuration. Each CPU in the Intel® Xeon® Scalable platform can support up to six DDR4 memory channels. Each memory channel supports up to two DIMMs for a total of 12 DIMMs supported on each CPU.
DRAM as an Enabling Technology for Advances in IoT/IIoT
The IoT/IIoT is practically connecting everything everywhere, giving rise to connected cars, intelligent factories, smart homes and buildings, smart cities, smart farms and more. At the heart of this colossal phenomenon is the relentless generation of data—data that need to be collected, processed, aggregated and stored either locally, at the edge or transmitted to the cloud.
The unending flow of data underscores the growing need for memory with higher capacities, accelerated performance, and extended endurance. In automotive applications alone, sensors from Advanced Driver Assistance Systems (ADAS) require powerful processors that in turn necessitate higher memory capacities and bigger bandwidths. Likewise, high-resolution imaging for machine vision systems in smart factories, video surveillance and aerospace applications require fast, reliable, and cost-effective high-density memory. Whether data is processed at the source, at the edge or in the cloud, DRAM is clearly an important component of IIoT/IoT.
Industrial DRAM and IoT/IIoT Challenges
Higher Density, Faster Performance for Memory-Intensive Workloads
In the IoT, huge amounts of data must be processed. Some of the processing will happen at the edge where analytics and rapid responses are needed in real time; some will happen in the cloud, where big data is stored or warehoused and analyzed for future decision-making.

ATP Electronics' DRAM solutions feature built-in enterprise-level density, which dramatically increases the capabilities of growing embedded and cloud computing environments to meet large-scale, memory-intensive workloads. The latest DDR4-2666 modules offer increased interface speed from 2400/MTs to 2666 MT/s, for up to 15% improvement in theoretical peak performance.
Robust Operation in Harsh Environments
The IoT/IIoT is transforming the way business is done. By interconnecting people and machines, it improves processes and enhances productivity. Typically, IoT/IIoT devices are installed in settings with variable temperatures and a myriad of environmental hazards that can compromise the physical devices as well as the data in them.

Fully aware of such challenges, ATP designs and builds all its DRAM solutions to deliver reliable, robust performance in any environment.
| Feature | Description |
| --- | --- |
| Industrial Temperature* | Depending on customers' needs, DRAM modules can have iTemp operating range from -40°C to 85°C (by project support). ICs are meticulously screened for reliability and quality characteristics suitable for applications requiring iTemp. At module level, Testing During Burn-In (TDBI) and Automatic Testing Equipment (ATE) guarantee that modules meet and even go beyond exacting parameters. |
| Conformal Coating* | Electronic circuits and modules are coated with parylene to shield components and points of failure against dust, chemical, extreme temperatures, moisture and corrosion. |
| Thicker Gold Fingers | ATP DRAM modules utilize thicker 30µ"gold finger plating thickness, compared to competitors' DRAM modules thickness typically at less than 10µ". |
| Anti-Sulfur Resistors* | ATP DRAM modules use anti-sulfur resistors that repel the damaging effects of sulfur contamination, which can corrode and cause ordinary silver resistors to become non-conductive. |
* Available on a project basis.
Table 1. Protective technologies for ATP DRAM modules.
Data Integrity for Mission-Critical Applications
In the IoT/IIoT era, data is very valuable. To ensure the integrity of data while temporarily stored in DRAM, dual in-line memory modules (DIMMs) with error correcting code (ECC) are used in mission- and business-critical applications. Select ATP DRAM modules also feature Advanced ECC (ChipKill™) technology to detect and correct multi-bit errors that standard ECC may not be able to correct. Read more about common memory errors and how ECC DIMMs work in this blog post.
Energy and Space Efficiency
Many IoT/IIoT devices are designed with small footprints in order to fit in compact spaces. Often, they are always ON, hence the need for low-power operation. ATP DRAM modules are available in low-voltage options The DDR4 family consumes only 1.2V power, while DDR3 modules come in 1.5V (normal) and 1.35V (low voltage) options for cooler operation and lower energy costs. Different form factors give an expansive range of choices suitable for different usage cases, such as very low and ultra-low profile DIMMs. The photos below show a standard height and very low profile (VLP) DDR4 ECC RDIMM.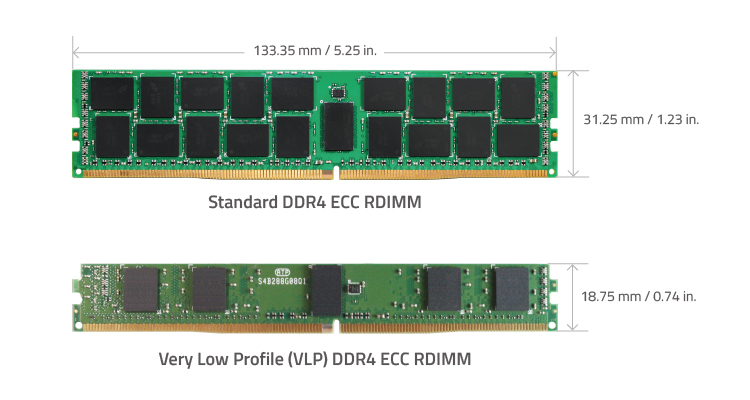 Figure 3. Select ATP DRAM modules are available in VLP option, such as the DDR4 Registered DIMM (RDIMM) with ECC.
The upsurge of innovative products and applications brought about by the IoT/IIoT is also creating increase in memory demand as sensors, devices and things create data at unprecedented rates. High-performance computing (HPC) applications for telecommunication infrastructures, networking storage systems, network-attached storage (NAS) servers, micro/cloud servers, and embedded systems will require accelerated processing and memory solutions with high density, low power, great scalability and efficiency.
ATP DRAM products are capable of meeting the escalating memory requirements of the IoT/IIoT age. Designed, tested, validated and built to exacting industry standards, these modules are built to perform dependably for a long time, delivering trustworthy performance that translates to high return on investment and low total cost of ownership. View the extensive DRAM range, or contact an ATP Distributor/Representative to discuss solutions tailor-fitted to your needs.