Conformal Coating Protects DRAM Modules from Environmental Challenges of Transport Applications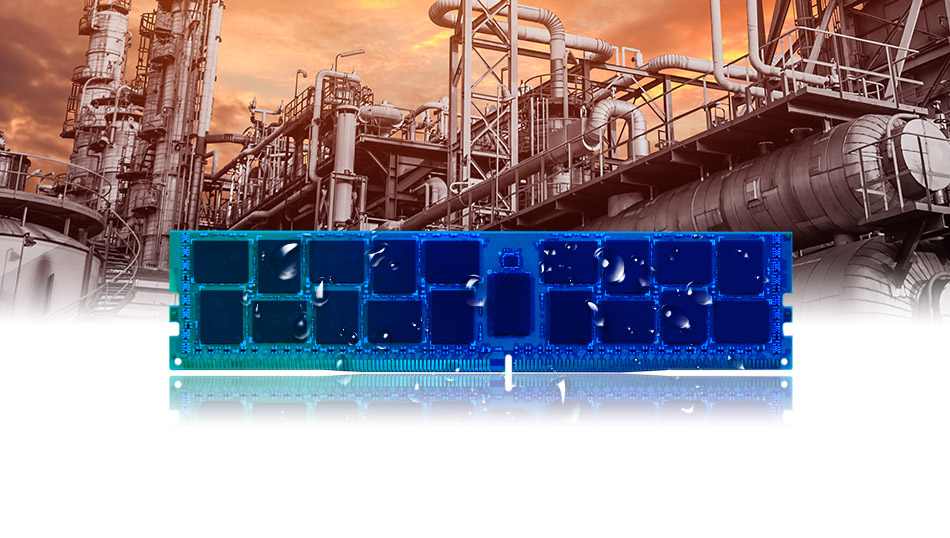 Conformal Coating Protects DRAM Modules from Environmental Challenges of Transport Applications
The Challenge
Whether on land, air or sea, embedded and computing systems for transport applications are constantly subjected to environmental hazards that could damage components and compromise their performance. A company specializing in products and services for the transport industry turned to ATP for rugged and reliable DRAM modules to ensure efficient operations, better safety and enhanced passenger comfort.
The Solution
When DRAM modules are exposed to dust, chemical contaminants, extreme temperatures and moisture, corrosion or short circuiting may result, leading to malfunction. To overcome the challenges of extreme environmental hazards faced by transport applications, ATP uses conformal coating to protect against contaminants and increase the DRAM modules' service life. (Depending on project, ATP DRAM modules can also be built with anti-sulfur resistors.) ATP's conformal coating solution uses parylene coating technology via chemical vapor deposition (CVD). The coating material, which is compliant with US Military Material MIL-I-46058C and Fire Safety UL94V-0 Certification standards, is placed in a vacuum chamber. Inside the chamber, the coating material is directly vaporized and pyrolyzed into nano-molecular streams. It is then entered into a room-temperature coating chamber to gradually form an even and homogeneous protective film onto the profile of the DRAM module circuit assembly. The coating completely penetrates spaces as narrow as 0.01 mm, making it totally pinhole-free and truly conformal to shield the DRAM module from dust, chemicals, moisture and other harmful substances.
The Result
ATP "Industrial Only" DRAM modules are purpose-built for industrial applications such as transportation, aviation/aerospace and automotive. The customer is very satisfied with the rugged performance, reliability and long service life of ATP DRAM modules protected with conformal coating.
Featured Application