ATP SATA SSDs Qualify for Compatibility and Interoperability with Microchip's New Tri-Mode Storage Adapters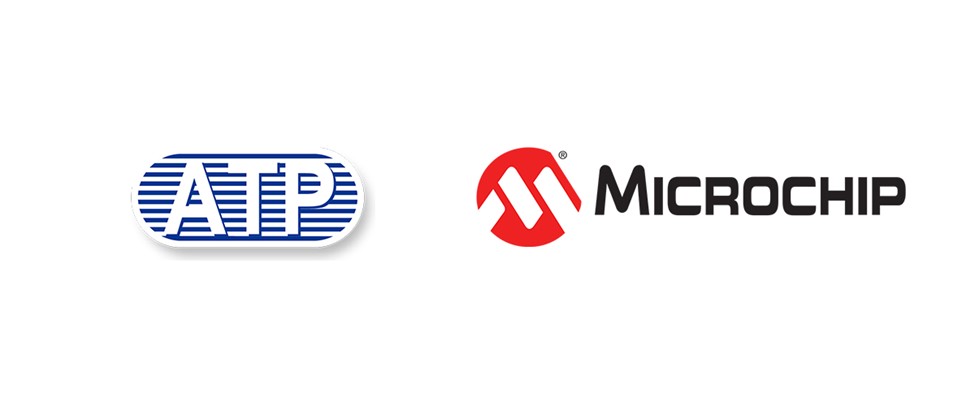 ATP SATA SSDs Qualify for Compatibility and Interoperability with Microchip's New Tri-Mode Storage Adapters
ATP Electronics, a global leader in specialized storage and memory solutions, has announced that its A600Sc Series serial ATA solid state drives (SATA SSDs) have been successfully qualified for compatibility and interoperability with Adaptec® Smart Storage PCIe® Gen 4 Tri-Mode SmartRAID 3200, SmartHBA 2200, and HBA 1200 Smart Storage adapters.
Designed for storage platforms in next-generation data centers, the Adaptec PCIe Gen 4 SAS/SATA/NVMe HBA and RAID tri-mode adapters deliver significantly higher performance through PCIe Gen 4 x16 CPU interfaces as well as SAS and SATA storage. The new offerings simplify integration and provide flexibility to aggregate diverse storage devices with Microchip's proven security and manageability features for the most demanding server storage applications.
"Microchip's latest generation of Adaptec NVMe and 24G SAS Tri-mode RAID and HBA storage adapters now support the full range of NVMe, SAS and SATA connectivity, enabling customers to hit their desired cost and performance targets with the security and ease of management necessary for PCIe Gen 4-based server deployments," said Jay Bennett, associate director of product management for Microchip's data center solutions business unit. "Delivering solutions with demonstrated interoperability with ecosystem components like ATP Electronics SATA SSD products is vital in ensuring rapid and reliable integration and deployment of next generation storage solutions."
"We are excited to partner with Microchip as a qualified provider of SATA SSDs for their latest storage adapters," said Chris Lien, head of ATP's Embedded SSD Business Unit. "As global leaders in specialized storage and memory solutions, we are certain that our SATA SSDs can seamlessly interoperate with Microchip's new storage adapters to deliver unique solutions for unique storage challenges in next-generation data centers."
ATP's extensive line of A600Sc Series SATA drives come in various form factors, such as 2.5" drives and M.2 2242/2280, and capacities ranging from 120/240 GB to 1.92 TB. Known for their reliable performance and extended endurance, ATP SATA SSDs undergo meticulous testing, starting from the NAND flash IC level up to drive and mass production levels to deliver uncompromising quality for mission-critical applications.
Selected SATA drives feature advanced microcontroller unit (MCU)-based power loss protection (PLP) capabilities that deliver intelligent performance in various temperatures, power glitches and charge states. As components perform and react differently in severely cold or hot scenarios, ATP's PLP technology ensures reliable PLP capacitance in all states of cold start, hot temperature workload, and cross temperature.
An advanced Low Density Parity Check (LDPC) error correcting engine and RAID support provide superior error detection and correction with redundant backup algorithm to eliminate the possibility of uncorrectable errors. End-to-End Data Path Protection prevents unauthorized access to data while it is being transferred from one storage device to another, while industrial operating temperature support ensures reliable operation in extreme environments from -40°C to 85°C.
To meet unique storage requirements, ATP customizes firmware and hardware to manage the best balance of performance and device life span. A wide range of optional custom security technologies are available depending on customer request, and long product cycles ensure consistent quality and supply availability.
Microchip Compatibility List of Approved ATP SATA SSDs
Please visit www.adaptec.com/compatibility for the latest compatibility reports featuring the ATP SATA SSDs that Microchip has approved to be compatible with the Adaptec Smart Storage adapters.
For more information on ATP's A600Sc Series SATA SSDs, visit: https://www.atpinc.com/
For more information on Microchip's Tri-Mode Storage Adapters, visit: https://www.microchip.com/smartstorage
Media Contact on the Press Release: Kelly Lin (Kellylin@tw.atpinc.com)
Follow ATP Electronics on LinkedIn: https://www.linkedin.com/company/atp-electronics
==========
About ATP
ATP Electronics ("ATP") has dedicated 30 years of manufacturing excellence as the premier provider of memory and NAND flash storage products for rigorous embedded/industrial/automotive applications. As the "Global Leader in Specialized Storage and Memory Solutions," ATP is known for its expertise in thermal and high-endurance solutions. ATP is committed to delivering add-on value, differentiation and best TCO for customers. A true manufacturer, ATP manages every stage of the manufacturing process to ensure quality and product longevity. ATP upholds the highest standards of corporate social responsibility by ensuring sustainable value for workers, the environment, and business throughout the global supply chain. For more information on ATP Electronics, please visit www.atpinc.com or contact us at info@atpinc.com.
About Microchip
Microchip Technology Inc. is a leading provider of smart, connected, and secure embedded control and system solutions. Its easy-to-use development tools and comprehensive product portfolio enable customers to create optimal designs which reduce risk while lowering total system cost and time to market. The company solutions serve more than 120,000 customers across the industrial, automotive, consumer, aerospace and defense, communications and computing markets. Headquartered in Chandler, Arizona, Microchip offers outstanding technical support along with dependable delivery and quality. For more information, visit the Microchip website at www.microchip.com.
Featured Application
Networking / Telecom
Read more