SSD Configuration Tool
SSD Configuration Tool
Use our easy SSD configuration tool for specialized solutions to your storage needs.
Here's an overview of the specs you can configure: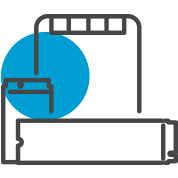 Interface / Form Factor
Interface refers to the hardware transportation layer that an SSD uses to connect to the host. This includes voltage, current, and physical pin definition. ATP SSDs use these common interfaces: Serial ATA (SATA), PCI Express (PCIe).Form Factor refers to the size and physical configuration of a device. Typical SSD form factors include 2.5", M.2, mSATA.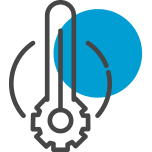 Operating Temperature
This refers to the range of case temperature within which the SSD operates. Operating beyond this minimum/maximum range may damage the device and compromise its performance. Here are the typical SSD operating temperature ranges:-40°C to 85°C (Industrial)、0°C to 70°C (Commercial)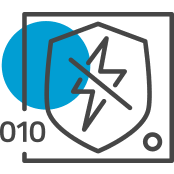 Power Loss Protection
Power Loss Protection (PLP) protects both the SSD and data already stored in it as well as data being written to it during a power failure. ATP's PLP solutions include firmware-only or hardware-and-firmware options.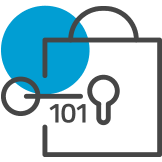 Self-Encrypting Drive
Self-encrypting drives (SEDs) automatically encrypt all data before storing it in the NAND flash without requiring the user's input or a separate software. When the SSD is unlocked, it also decrypts all data simultaneously. ATP SSDs comply with TCG Opal 2.0 specifications, provide self-encryption capabilities with hardware AES-256 XTS engine for the highest level of hardware encryption without performance trade-off.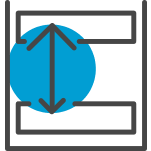 User Storage Capacity
User storage capacity, also known as formatted or usable capacity according to SNIA, refers to "the total amount of bytes available to be written after a system or device has been formatted for use." It is the SSD's amount of space available for storing user's data. It excludes portions of the drive that are dedicated for system use, redundancy, and reliability features such as error correction and over-provisioning.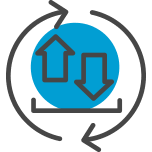 DWPD (Drive Writes Per day)
Drive Writes Per Day (DWPD) is an endurance rating that measures the number of times the user capacity storage space of the SSD can be overwritten each day throughout its service life or for any number of years. DWPD is computed using the drive's Terabytes Written (TBW) rating according to JEDEC's JESD219 specifications for Enterprise workloads.
Contact Us