Solutions to Unique Challenges
Operation Technology (OT) systems have been the backbones of all types of applications, and even more so when OT and IT converge.
At the edge, a wide range of appliances is deployed, including rackmount servers, compact fanless box PCs, and embedded motherboards or COMs. They require equally complex but essential storage and DRAM modules.
As a reputable supplier of specialized memory and flash storage solutions, ATP offers a full spectrum of generation and form factors solutions. ATP ensures the longest uptime and least maintenance for your systems by focusing on wide-temp and industrial-grade quality.

Unique Challenges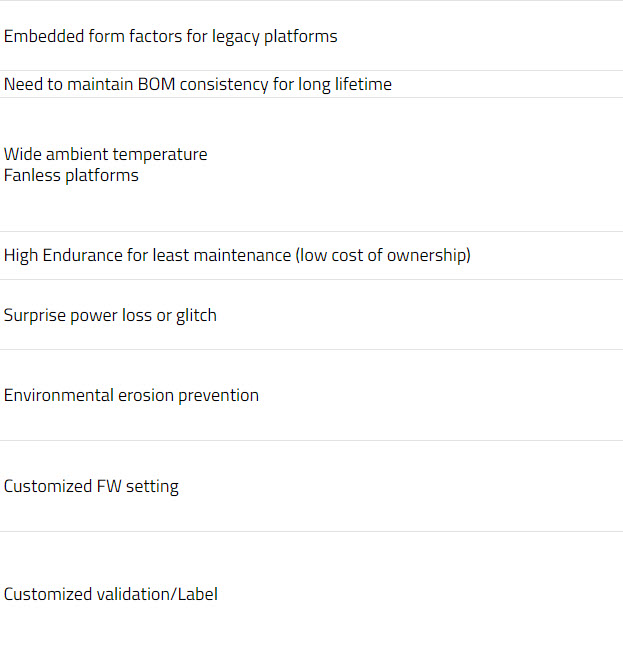 Solutions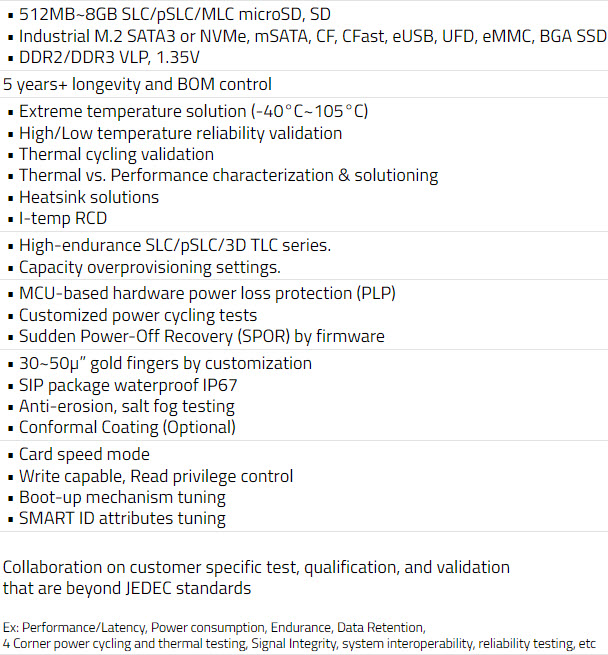 Automation systems in factories and warehouses begin with analog equipment or machinery and progress to digital control systems. Legacy systems continue to play significant roles. The challenge is that system design and refreshes just cannot keep up with the fast-paced memory/flash revolution.
ATP specializes in legacy form factors and support for longevity. ATP has the solution if you're having trouble finding memory or flash that is no longer widely available, while also providing newer formfactors with high storage capacity for future design, such as CFexpress or eMMC.

Unique Challenges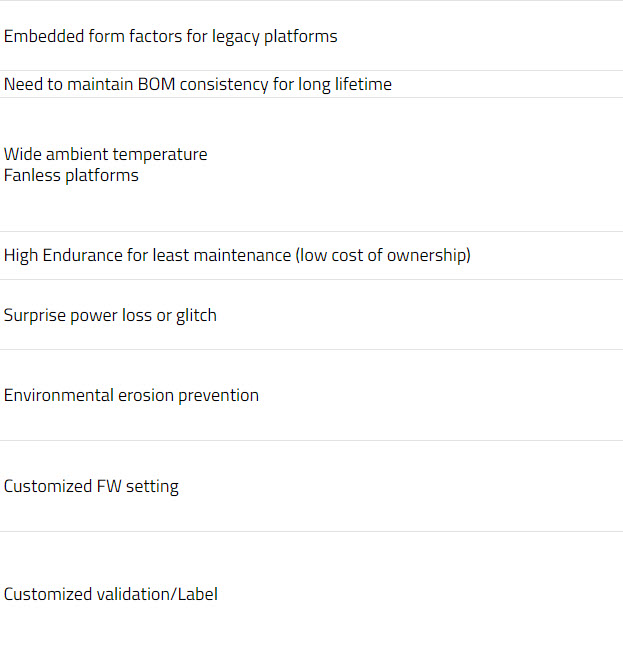 Solutions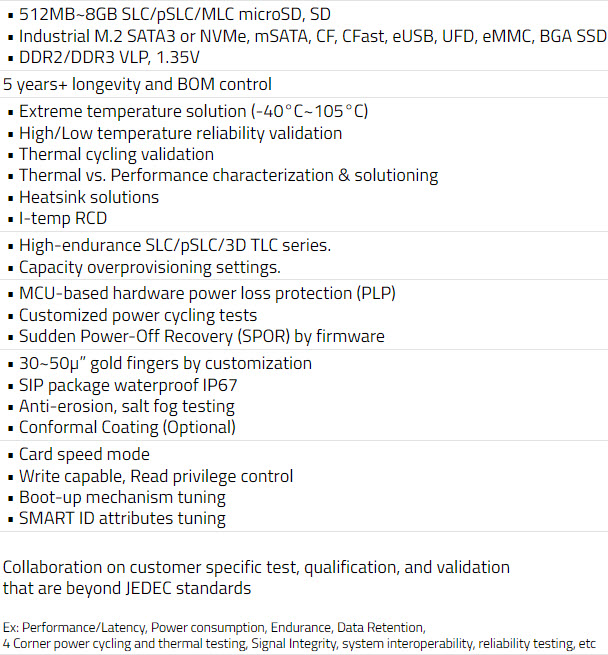 The greatest obstacle in the energy sector frequently results from exposure to the environment, particularly extreme wide-temperature, erosion from salt, sulfur, or acid. The least amount of human maintenance is required for equipment or systems that are frequently deployed outside. At the heart of this industry regulations are safety and durability.
ATP products are made from wide-temperature specifications. ATP upholds strict standards by using sophisticated burn-in/screening tests on top of industrial-grade chips and wafers.

Unique Challenges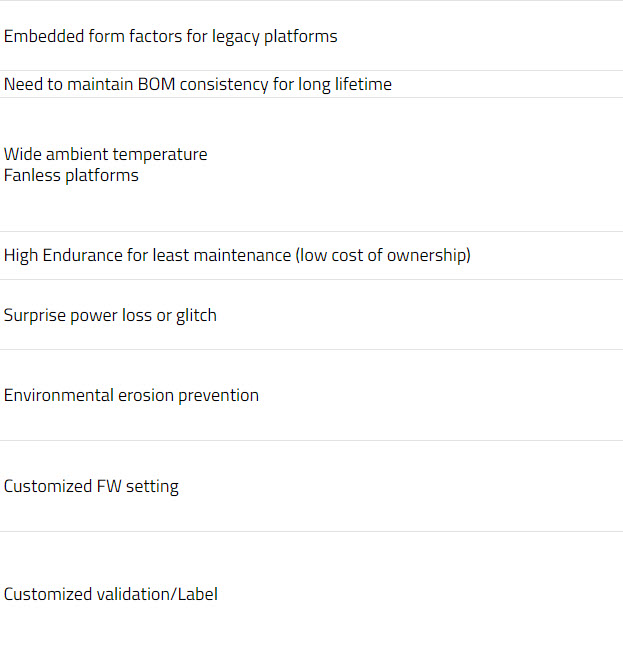 Solutions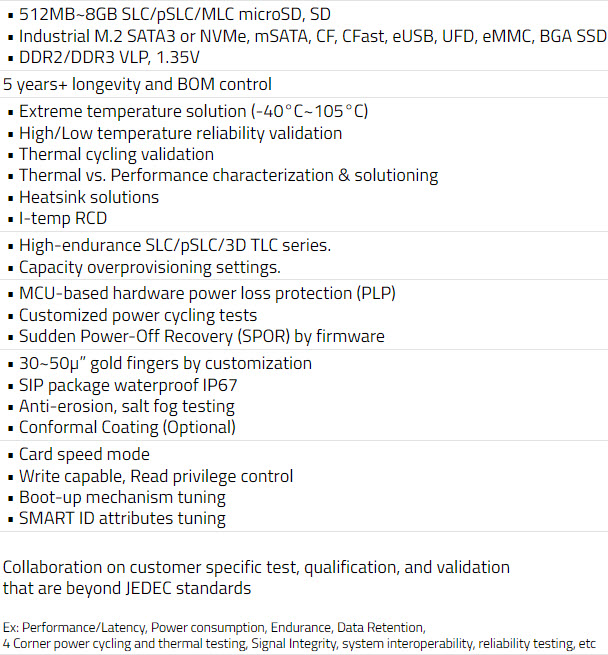 Our never-ending desire for amusement is provided by digitally enabled gaming machines, such as slot machines, which are frequently constructed using I/O rich embedded hardware (general-purpose Box-PC, Mini-ITX, and Micro-ATX) on top of proprietary software solution.
The foundational hardware platform, however, necessitates a 7–15-year lifetime support, which presents an unique challenge for component support. The answer is ATP, which specializes in legacy and longevity assistance.
Unique Challenges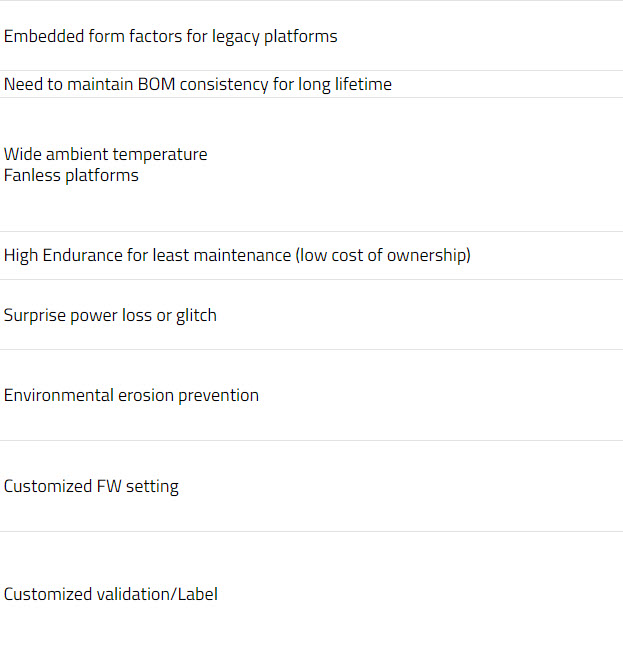 Solutions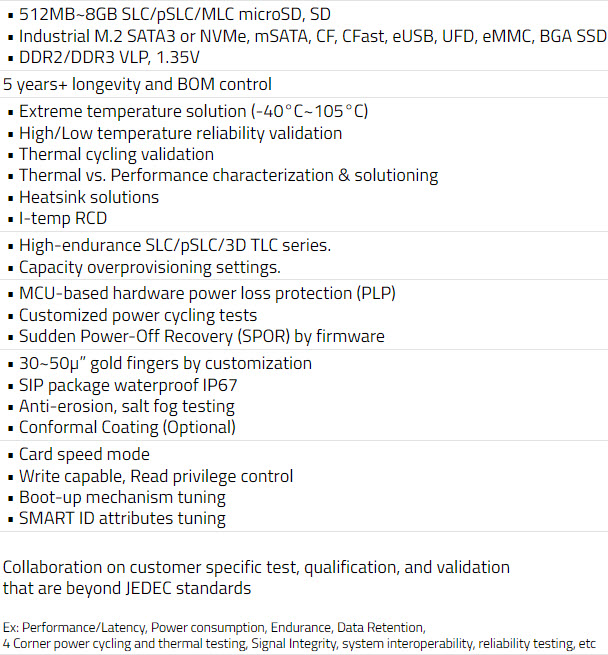 Test & Measurement is a specialized application used in a variety of vertical sectors. It has its proprietary hardware design and typically lasts for several generations. These platforms often only support low density logger storage, while also demand more intensive data writing endurance.
As a result, equipment manufacturers in this sector seek essential storage that the mass market no longer offers, including 512MB/1~8G SLC flash cards for OS boot-drive or micro data logging, or DDR2/3 DRAM. ATP is pleased to have been a dedicated partner to these specialized professionals.

Unique Challenges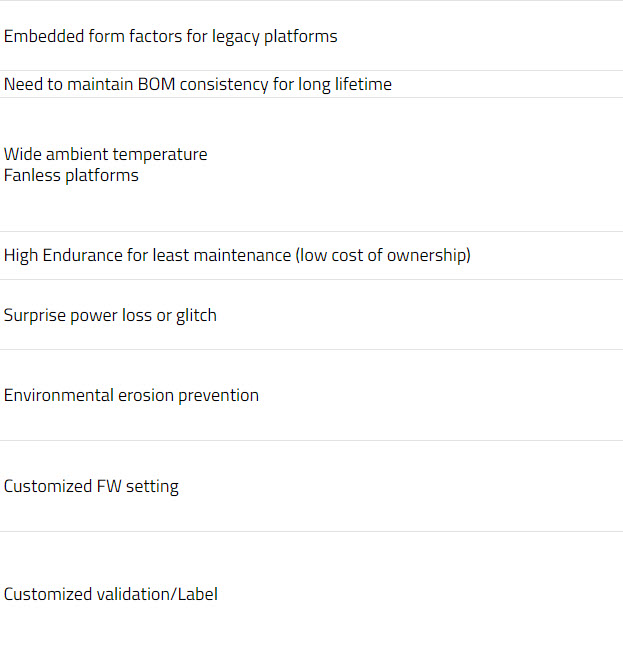 ​
Solutions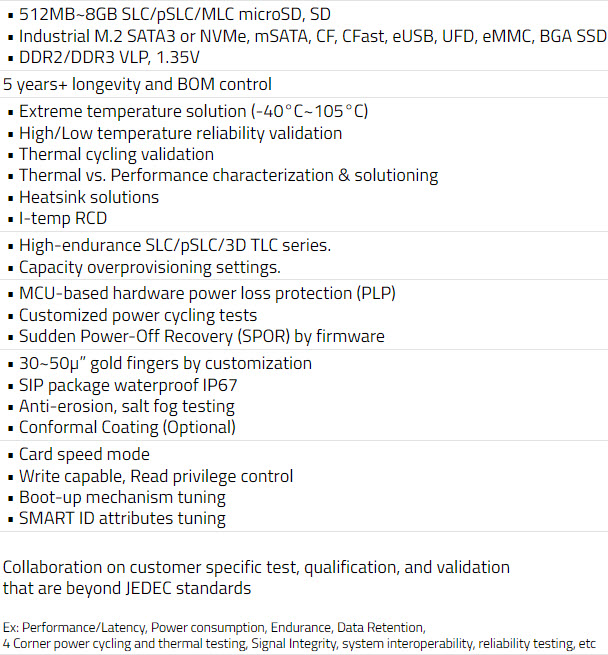 Featured Technologies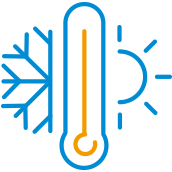 Industrial Temperature
Operational stability in extreme temperatures from -40°C to 85°C.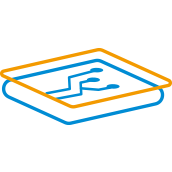 Conformal Coating
Protects electronic circuits with a coating of the chemical compound Parylene to resist dust, chemical contaminants, extreme temperature, moisture and corrosion.
Thicker Gold Finger
30µ"-thick gold plating of the DRAM contact optimizes signal transmission quality between the connector and DRAM modules.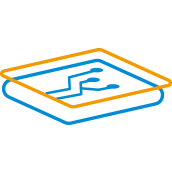 Conformal Coating
Protects electronic circuits with a coating of the chemical compound Parylene to resist dust, chemical contaminants, extreme temperature, moisture and corrosion.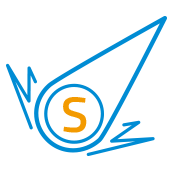 Anti-Sulfur Resistors
ATP DRAM modules and NAND flash storage products offer an anti-sulfur resistor option to prevent the corrosive effects of sulfur contamination, guaranteeing continued dependable performance for a long time.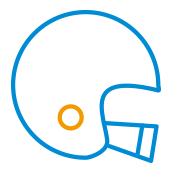 Vibration-Proof BGA Package
Soldered-down solutions can withstand vigorous shaking and are resistant against vibrations for reliable performance even during grueling operations.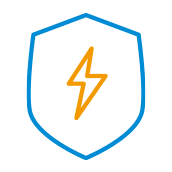 Hardware-based Power Loss Protection
This hardware-based power failure protection prevents data loss during a power loss event by ensuring that the last read/write/erase command is completed and data is stored safely in non-volatile flash memory. Select NVMe modules and SATA SSDs feature a new microcontroller unit (MCU)-based design that allows the PLP array to perform intelligently in various temperatures, power glitches and charge states to protect both device and data.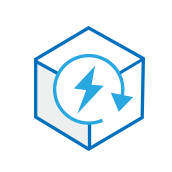 Sudden Power-Off Recovery (SPOR)
The Sudden Power-Off Recovery (SPOR) firmware-based power failure protection effectively protects data written to the device prior to power loss. After the host receives a signal from the device that the WRITE operation has been successfully completed, newly written as well as previously written data are protected even if a sudden power loss occurs.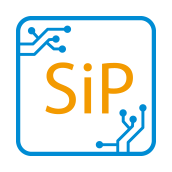 SiP (System in Package)
Manufacturing process that encapsulates all exposed components to provide protection and shielding.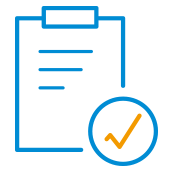 Complete Drive Test
For NAND flash storage products, the entire drive, including firmware, user and spare areas, is thoroughly tested to ensure that there are no bad blocks. DRAM products also undergo complete testing, covering PHY and controller, including meta/mapping and data caching areas.
Recommended Products
HSBGA M.2, Type 1620
Product Line
Premium
Premium
Naming
N700Pi
N700Pc
Interface
PCIe G3 x4, NVMe 1.3
PCIe G3 x4, NVMe 1.3
Flash Type
Pseudo SLC
Pseudo SLC
Form Factor
291-Ball, HSBGA
291-Ball, HSBGA
Operating Temperature (Tcase)1
-40°C to 85°C
0°C to 70°C
Power Loss Protection Options
Firmware Based
Firmware Based
Optional SED Features
AES 256-bit Encryption, TCG Opal 2.0
AES 256-bit Encryption, TCG Opal 2.0
Capacity
40 GB / 80 GB / 160 GB
40 GB / 80 GB / 160 GB
Sequential Read (MB/s) up to
2,000
2,000
Sequential Write (MB/s) up to
1,600
1,600
Random Reads IOPS (4K, QD32) up to
95,000
95,000
Random Writes IOPS (4K, QD32) up to
75,000
75,000
Endurance (TBW)2 up to
4,280 TB
4,280 TB
Reliability MTBF @ 25°C
>2,000,000 hours
>2,000,000 hours
Dimensions: L x W x H (mm)
16.0 x 20.0 x 1.6
16.0 x 20.0 x 1.6
Certifications
RoHS, REACH
RoHS, REACH
Warranty
1 year
1 year
1 Case Temperature, the composite temperature as indicated by SMART temperature attributes.
2 Under highest Sequential write value. May vary by density, configuration and applications.
Download Attachment
ATP USB Drive product flyer

ATP micoSD card product flyer

ATP M.2 NVMe product flyer

ATP product brief_M.2_202205

ATP CFast card product flyer

ATP CF card product flyer

ATP eUSB product flyer

ATP SD card product flyer

ATP eMMC product flyer

ATP DDR3 product flyer

ATP DDR2 product flyer

ATP NVMe HSBGA product flyer

ATP 9x10 eMMC product flyer
---
Can't decide on a product?
Discuss with our Memory & Storage Experts
Read more
Contact Us